Energy in the EU Bulletin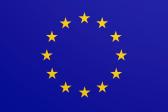 The Monthly ČEZ Bulletin Energy In The European Union is issued within the framework of the European Agenda Section (SEA), ČEZ, a. s. The objective of this monthly is to provide you with information about European integration activities in the energy sector, which have been characterised by a vast number of events recently, with expectations of even more intensive European Union activity in this area.
It is evident that in recent years, energy has become one of the key topics of the European Union, and given the relatively bleak forecasts concerning the European Union's future energy selfsufficiency, it is becoming a central issue for all EU member states, as well as various European organisations and associations. At present, the energy policy must react to a number of challenges, in particular the continuing difficult situation on the oil and gas markets, the high rate of dependency on imports, the rising worldwide demand for energy, the need for greater transparency in energy markets and the further integration and interconnection of national markets in conjunction with the approaching liberalisation of energy markets. These are very current issues, which are the subject of various discussions at a European level.
We wish you an enjoyable read and hope that if you ever need to find out something new about European events in the energy industry, you will reach for a copy of our monthly on European events.
Bulletin in Czech version can be found here
Should you have any question please contact us by eu@cez.cz.

Wishing you nice reading,

Yours Section of European Affairs