Dear friends,

It is my pleasure to present you with this report documenting the ways in which CEZ Group upholds its corporate social responsibility. In this year, which brought many changes for CEZ Group, we demonstrate in new ways that social responsibility is a fundamental value for us, and not just an empty place-holder. We provide specific assistance, going beyond what is required by law, and we always strive in our business to set and achieve goals that are beneficial to all and sustainable over the long term. We prefer broader projects that improve the environment or mitigate specific social problems over one-off events.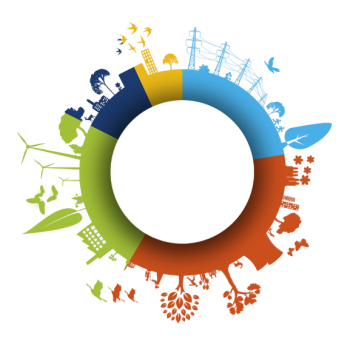 Social responsibility has become an integral part of both long-term planning and everyday practice at CEZ Group. Together with the company, the employees get involved in the activities of various non-profit organizations and take a hand in publicbenefit projects (such as, for example, "Time For a Good Cause" and "MakingWishes Come True, Thinking of Others").
Corporate social responsibility is a matter of course that pervades all the company's activities as well as those of all its integrated subsidiaries. We treat our surrounding areas, customers, shareholders, employees, and the general public with the respect and consideration they deserve. Our social responsibility also extends to the care with which we utilize the tangible and intangible capital inherent in natural resources, leverage the value of our brand, and approach our relationships with our partners. Should they have any matters of concern, customers and other parties can take them up with the ČEZ Ombudsman.
We regularly update our technological processes and support scientific research and its applications. Among all priorities, the safety of all our operations is always placed first. We conduct continuous, thorough monitoring and evaluation of air pollution parameters, treat by-products from our coal-fired power plants and convert them into secondary raw materials, vigilantly manage spent nuclear fuel, and protect fauna by, for example, preventing unnecessary bird injuries due to electric shock.
Since 1992, CEZ Group has been stimulating young people's interest in studying technical fields through its "World of Energy" education program. For its strategic approach to education, ČEZ, a. s. received the special "Company and School" award in the 2011 TOP RESPONSIBLE CORPORATION competition. What's more, a survey conducted last year among university students showed that, for them, ČEZ is the most sought-after employer.
We provide long-term, unselfish support for education, culture, sports, and fellow citizens with health issues in accordance with the principle: "We help where we operate". We have shown a willingness to hear the needs of local organizations that are familiar with local problems. We take into account public opinion and we respect it in the "Your Choice" project. Another example is a highly popular Nadace ČEZ Foundation program entitled "Trees 2011" in which cities and other municipalities received funding for planting greenery and/or renovating parks and greenways: all told, over 44,000 trees were planted.
CEZ Group listens to the civil society and advances it through beneficial programs. Our philanthropic programs further cooperation between the commercial and not-for-profit sectors. We are open to dialog and discussion on solutions to contemporary problems.
This report presents a basic array of information to enable you, the reader, to judge for yourself whether CEZ Group acted correctly, ethically, and considerately during the past two-year period. I am confident that you have already met with the results of our work and that you share our joy and satisfaction with the positive changes. Our actions speak for us louder than our words.
Daniel Beneš
Chairman of the Board of Directors and
Chief Executive Officer, ČEZ, a. s.
Download