Dear friends,
Two years are a very short interval in human history, but for a company they may represent a crucial period, full of important events. This is what happened to CEZ Group, an energy group that is committed to pushing boundaries of responsible business closer to natural human life, the nature around us, and the social values it honors.
We are very pleased that both the general and the expert public appreciate our efforts. This is evidenced, among other things, by the number of prizes ČEZ and other Group companies have received. Investments in education, cooperation with students, and various forms of donorship, including support for our employees' volunteering, are built-in elements of our business.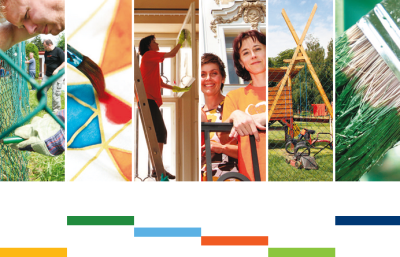 We are committed to improving our services. That is why we published, for instance, our Customer Code in 2014, which summarizes the level of services provided to households and SMBs. The 15-page document presents the three cornerstones of CEZ Group's approach to customers. These are the mottos: "Understandability and Simplicity", "Welcoming and Humane Attitude", and "We Listen and Improve". CEZ Group is thus saying that it strives to allow its customers to have their requests dealt with as easily as possible and to make their every contact with CEZ Group as pleasant as possible.
Our approach to our employees is as responsible as that to our customers. To get feedback about the management's steps and know as accurately as possible the internal public's opinions, we regularly organize employee surveys. The results of the last one, held in 2011, led to us introducing several measures to our everyday work. For example, management visits regional offices more frequently. Thanks to an informal approach, we receive new suggestions, questions, and comments. We communicate CEZ Group's strategy more comprehensibly. We organize professional meetings and meetings across the borders of departments. They help us better collaborate and exchange our experiences. We have modified the vacancy filling process. We devote more resources to management development—we want leaders that can motivate their people to put in their best performance while creating a good working climate. As for the preferred and closely monitored area of safety, we created our Safety Portal. Our intranet site received a highly positive review by the international Corporate OSART Mission. We launched another employee survey in the spring of 2014. We will present its result to our employees first and then to the external public through socially responsible activities.
We also pay a lot of attention to our managerial staff, for whom we established our People Development Forum. It is a special session in our management development program. In the fall of 2013, the participants discussed the results of an assessment of the managerial competences of department directors and their future career options. The top management thus started systematic support for career management, including job rotation, succession, and development of managerial competences to support our strategic initiatives. This step should have a positive effect on our corporate culture.
As a modern company, we are committed to caring for and maintaining good relationships with all employees. We strive to create good working conditions, reward job performance, provide benefits, and organize joint activities. Our popular Employee Grants, which support publicly beneficial activities, are a new element of interconnection between the corporation, employees involved in the nonprofit sector, and the ČEZ Foundation.
The present report is full of examples of what social responsibility means to us. It gives illustrations of CEZ Group's social, economic, and environmental responsibility in the Czech Republic and abroad. We have selected information for you that illustrates change, a positive shift, and the pursuit of development towards more responsible behavior. We will be glad if you read this report and share with us the pleasure we get from our specific successes in this area.
Michaela Chaloupková
Member of the Board of Directors and Chief Administration Officer, ČEZ, a. s.
Download