Environmental impacts
Homepage » Power Plants and Environment » Nuclear Power Plants » Temelín » Completion of the Temelin Nuclear Power Plant » Environmental impacts
Environmental impact of nuclear power plants
Operation of a nuclear power plant has an impact on the environment just like any other human activity. If we objectively compare the environmental impacts of a nuclear power plant with a similar utility, the plant will prove itself to be quite environmentally friendly.
The most frequently discussed impact of a NPP is its radiation burden to inhabitants and its influence on the surrounding environment. To assess a plant's impact on its surroundings objectively, it is necessary to realise that radioactivity and ionising radiation are not a specification of nuclear power plants. Radioactivity is a physical phenomenon, which has always been part of the environment. A man, like any other living organism, has always been exposed to ionising irradiation throughout his development. Natural sources include cosmic radiation, radionuclides present in the Earth's crust (in rocks, soil), radionuclides contained in water, air, food.
Artificial radiation sources include, e.g., medical use of ionising radiation (X-rays, nuclear medicine), technical uses of ionising radiation (e.g. radiation defectoscopy, industrial irradiators used in the conservation of food, level gauges, thickness/density meters), nuclear energy industry using energy from a nuclear chain reaction (especially to generate electrical energy), or military use of nuclear energy (mainly atomic bomb).
The highest radiation burden to man comes from medical sources (especially X-rays). They account for nearly 1 sixth of a man's total irradiation. Industrial resources account for about a few hundredths, while irradiation caused by operation of nuclear facilities represents roughly one thousandth of total irradiation.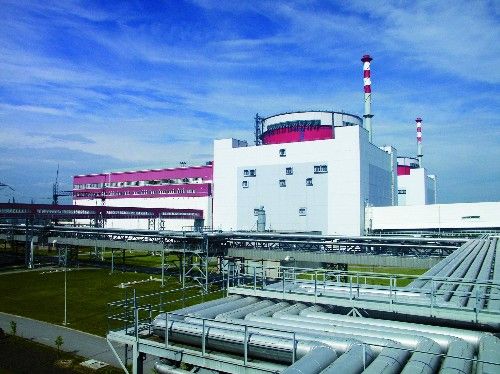 Non-nuclear impacts of NPP on their surroundings are negligible
A nuclear power plant affects its surroundings by a number of other "unconventional" ways. Their effect is minimal. These impacts include, e.g., the following:
increases in temperature of the surrounding areas due to dispersion of waste heat – the temperature in an immediate vicinity to the plant increases by tenths of a Celsius degree
shading effect of steam clouds coming from cooling towers – the average time of shading effect in the vicinity to the plant is about a few minutes per day, which represents a reduction in the total intensity of solar radiation of 3-4%
influence of cooling towers on rainfalls around the plant – particles of tiny moisture raindrops are taken by currents of air from cooling towers, and drops formed by condensation in the current may cause an increase in rainfall amount of less than 20 mm per year, while these rainfalls reach their maximum values as far as a distance two to four times longer that the height of cooling towers (240-480 m)
the influence of cooling towers on increasing humidity and ground fog forming – occurrence of ground fog caused by steam from cooling towers cannot be proven, because an increase in  the average yearly relative humidity by a nuclear power plant is only about 1%
the influence of sewage water on the temperature and chemical quality of water in water courses – for example, the temperature of sewage water is solved by building a spill tank; the content of polluting materials are controlled so that relevant values set up for a given nuclear power plant by decision of a particular water utilisation authority
All stated "non-conventional" impacts are not a specification of nuclear power plants. Thermal power plants and heating plants affect their surroundings in a similar way. However, a nuclear power plant, unlike power plants and heating plants burning fossil fuels, does not emit any combustion products, i.e. it does not emit sulphur dioxide, nitrogen oxides, carbon oxides, dust or other combustion pollutants.
Carbon dioxide emissions
The negligible impact of nuclear power plant operation on its surroundings can be very well illustrated by their comparison to the impacts of coal-fired power plant operation. Nuclear and coal-fired plants, which are very similar in principle, differ from one another only by the source of heat they need to gain steam. However, nuclear power plants do not emit CO2 into the air (combustion which produced CO2 does not take place there). As a result, a nuclear power plant, unlike coal-fired or gas power plants, does not contribute to an increase in the concentration of greenhouse gases.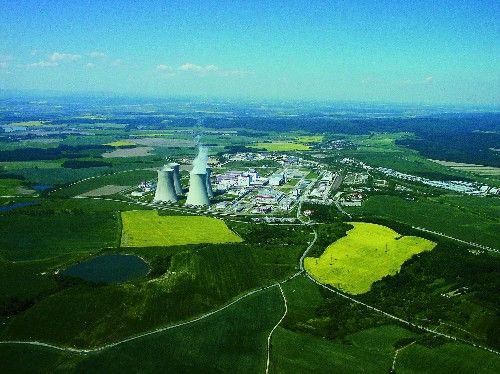 Top
---
Menu: