Janov (Czech Republic)
Enjoy a virtual tour of Janov Wind Power Station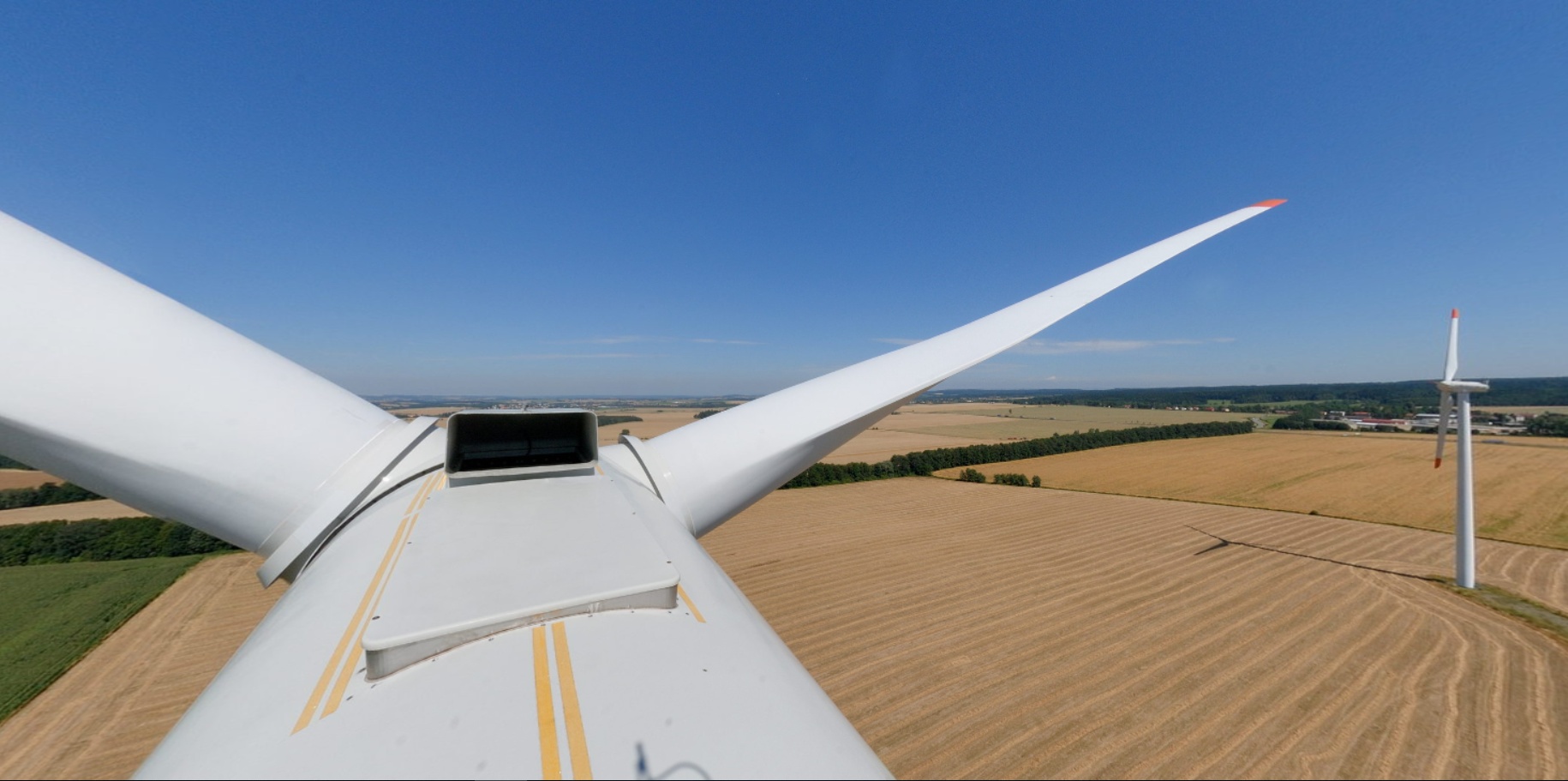 The facility operated by ČEZ should cover the demand of 2,300 households. The technology of the unit with installed power of 2 MW was supplied by Wikov Wind, a Czech company.
Clean power from the Svitavsko territory
The location is situated between Litomyšl and Svitavy at an altitude exceeding 400 metres with good wind conditions. Wind velocity reaches on average of 6-7 m/s here at the altitude of 100 metres. Work on the design began from about 2004 on the land of private owners of Š-Bet company. The company CEZ Renewable Sources consequently purchased the whole design, including a building permit and successfully completed the whole project.
Technology of the wind power plants in the locality of Janov
| | |
| --- | --- |
| Manufacturer | Wikow Wind, a. s. |
| Type of wind power plant | W 2000 SPG |
| Nominal power | 2 000 kW |
| Height from the rotor axis | 80 m |
| Rotor diameter | 80 m |
| Total height | 120 m |
| Diameter of the tower base | 4,3 m |
| Total weight | 275,7 tun |
| Period of construction | April - August 2009 (earth work, erection, setting, pre-operation testing) |