ČEZ ESCO = Services and Energy Solutions in Decentralized Energy
CEZ ESCO
is active in the field of energy savings, decentralized sources, lighting, and other energy products,
focuses on the development of integrated offers for industrial energy customers, public authority customers, commercial properties, companies, and municipalities,
offers solutions to customers' energy needs especially at the decentralized level with emphasis on new technologies, efficient use of energy, and integrated product offers,
prepares commercial products and services in the field of electromobility (i.e. electric vehicles and related infrastructure) and the Smart City concept.
A part of CEZ ESCO Group are several other companies operating local electricity, gas, and heat distribution systems,
collaborates with regions and cities on EPC projects for public authorities (financing of energy-saving measures from future savings).
We are growing in Europe
among the main pillars of the new growth strategy

of

CEZ Group include targeted search

investment opportunities in developed markets

in the so-called new energy segment, where

CEZ is active and wants further in the future

to expand its scope

and wants

to become a major European player.

CEZ Group owns 92% of the company

Elevion and is100% owner of Kofler (

100% shares owned through these

entities in other companies)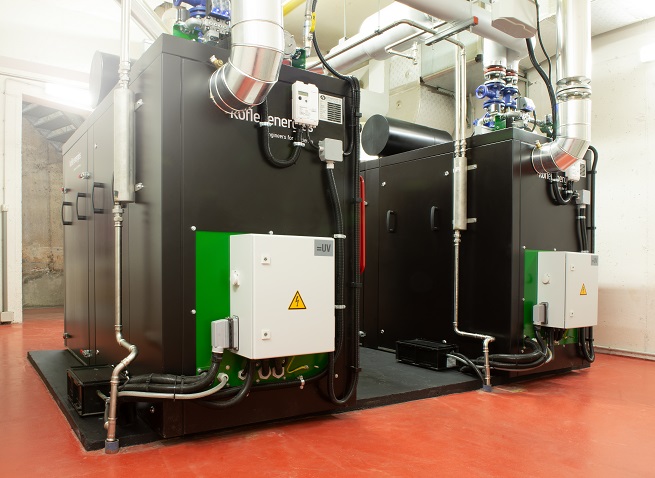 Through its Elevion group, CEZ Group's German operations focus mainly on the provision of multi-technic services (technology in buildings) in the field of electrical and mechanical equipment of buildings. In 2019 CEZ Group purchased Kofler Energies, a German group providing a broad range of ESCO services, in an attempt to acquire a growth platform in the area of energy solutions as well.
Companies acquired in recent years in Germany, Hungary, Poland and other countries specialize in
services in the area of building automation systems
development and installation of electrical equipment and technical systems for measuring, control and regulation
design and installation of HVAC and cooling systems