Energy start-ups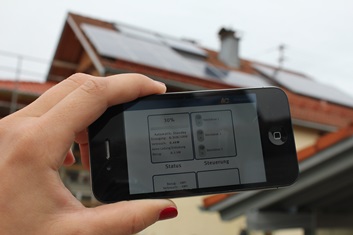 In addition to profitability in projects, the company also aims to spread its knowledge in energy innovation and clean technology to other companies in the group. INVEN CAPITAL is a subsidiary of ČEZ, and the European Investment Bank (EIB) is active in some of its investments.
INVEN CAPITAL holds significant minority interests in selected companies. The investment horizon is several years. The fund is a full member of Invest Europe (https://www.investeurope.eu), a European private equity and venture capital association, and CVCA (http://www.cvca.cz), the Czech Association of Private Equity and Venture Capital.
In 2015, INVEN CAPITAL's first investment was entry into Bavarian company sonnen, a world leader in producing intelligent battery systems for household energy storage. The fund followed with the acquisition of shares in German companies Sunfire (developing and commissioning the industry's most advanced fuel/electrolytic, cell-based energy technologies for reducing CO2 emissions, and developing decentralized sources) and tado°, the European leader in smart thermostats. In 2017, the fund acquired a holding in German company Cloud & Heat Technologies, which is engaged in the utilisation of heat from decentralised datacentres, and French company Vulog, which is a major global player in technological solutions for ecological carsharing. The year 2018 was notable for the group's acquisition of a share in French company Cosmo Tech, which develops software platforms for optimising decision-making processes in management. Other investments included Driivz, an Israeli electromobility platform used by 300,000 drivers globally and which already offers a comprehensive system for managing electric car charging station networks. The first Czech company to be added to Inven Capital's portfolio was Neuron Soundware, which specialises in audio diagnostics of industrial machines.
Several solutions provided by some of these companies have already appeared in the ČEZ Group's customer offer.
For more information, visit http://www.invencapital.cz