Renewable Resources Information Centre

The Information Centre is located in the Art Nouveau building of the Hučák Small Hydroelectric Plant in Hradec Králové. It will show you all principles and possibilities of utilization of power resources based on water, wind, sun and biomass; it will also introduce the heat pump and geothermal energy.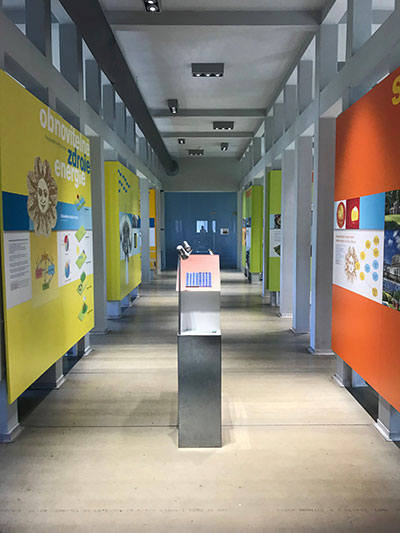 The exhibition features the historical exhibits documenting the tradition of the renewable resource utilisation as well as the modern interactive exhibits that will introduce renewable resources in an entertaining playful form.
The tour of the information centre may also include a visit of the Hučák Small Hydroelectric Plant. Hučák is situated directly on the Elbe Cycle Route.
For more information on opening hours and booking a tour, please call 420 492 122 660, 725 781 564, 725 781 565 or send us e-mail at infocentrum.oze@cez.cz. Excursions are provided in Czech language. If you are interested in another language, please take your own interpreter.
Excursion is free.
Where can you find us?

Renewable Resources Information Centre
Křižíkova 233
500 03 Hradec Králové
Tel.: + 420 492 122 660, 725 781 564, 725 781 565
E-mail: infocentrum.oze@cez.cz
GPS: 50°12'27.36"N, 15°49'36.24"E