Information Centre of the Dalešice Hydro Power Station

Basic Information
The pumped-storage Dalešice Hydro Power Station was built between 1970 and 1978 on the Jihlava river in the area of the Kramolín municipality. The fill dam is about 100 m high and the power station is equipped with four sets of reversing Francis turbines, each with a capacity of 120 MW. Some 7 km downstream is the 49 m high dam of the Mohelno equalization basin with a vertical axis Kaplan turbine of 1.2 MW capacity and a horizontal Francis turbine of 0.5 MW capacity. The complex of two dams and power stations is not used only for generation of electricity and water resources management, but also for recreation, and they play an environmental role, too. There is an Information Centre at the power station available to general public.
What you can see?
Information boards with information about the beauty of the surrounding nature
Information boards with information about the CEZ power company
Information boards with information about the construction of the Dalešice and Mohelno power stations
Information boards with information about the principle of operation of the waterworks, together with boards displaying cross-sections of the technological equipment and interesting photographs of its operation
Video about this interesting waterworks on the Jihlava river
The biggest attraction is the illuminated model of the pumped-storage hydro power station
When we are open?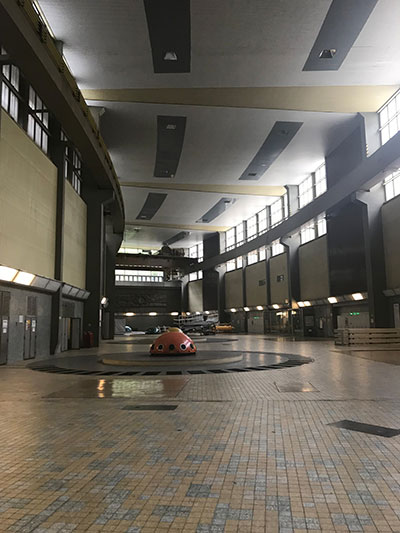 For more information on opening hours and booking a tour, please call +420 561 105 519 or register at website www.cez.cz/dalesice. If you are interested in excursion in other than Czech language, please let us know in advance, we will share the details with you.
On weekends during the period of June to September interested parties can arrange an individual excursion with guides at the Information Centre of the Dukovany Power Station, either by phone or on the Internet pages.
Dalešice are situated directly on the Pivovarská (Brewers) Cycle Route and Energetická (Energy) Cycle Route.
Where you can find us?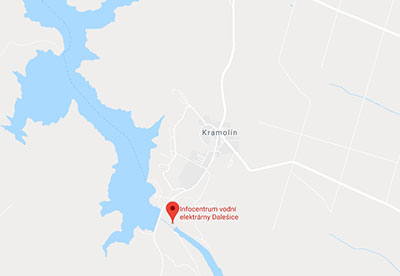 CEZ, a. s. - Vodní elektrárny
provoz Dalešice
675 77 Kramolín
GPS: 49°7'39.0"N, 16°7'18.12"E
Organiser of excursions:
ČEZ, a. s.
Jaderná elektrárna Dukovany
Information Centre
675 50 DUKOVANY