* U. S. Steel Košice, ČEZ and ESCO Slovakia (as a joint venture of ČEZ ESCO and the Slovak Gas Industry) take climate protection very seriously
* The companies have entered into a non-binding memorandum of cooperation to form strategic partnership the subject of which will be the analysis of the future energy needs of USSK, and cooperation regarding the supply of steel mills with emission-free electricity from renewable and nuclear sources or the introduction of energy-saving measures and measures to reduce the climate footprint
* ESCO Slovakia is already working on several modern energy projects in Košice
The memorandum was signed on the one hand by Pavel Cyrani, Deputy Chairman of the ČEZ Board of Directors, and Martin Novák, a member of the ČEZ Board of Directors, and on the other hand, U. S. Steel Košice President Jim Bruno and Vice President for Subsidiaries and General Counsel Elena Petrášková. The partners agreed on the need to analyze the energy needs of the Košice operation in the area of ​​energy savings and long-term energy supply.
"We want to keep the Košice operation in the first steel league, and contribute to the decarbonization of industry in Slovakia. ČEZ and ESCO Slovakia would help ensure that our path to sustainable operation will be efficient, transparent and built on emission-free energy sources and innovative technologies," says U. S. Steel Košice president Jim Bruno.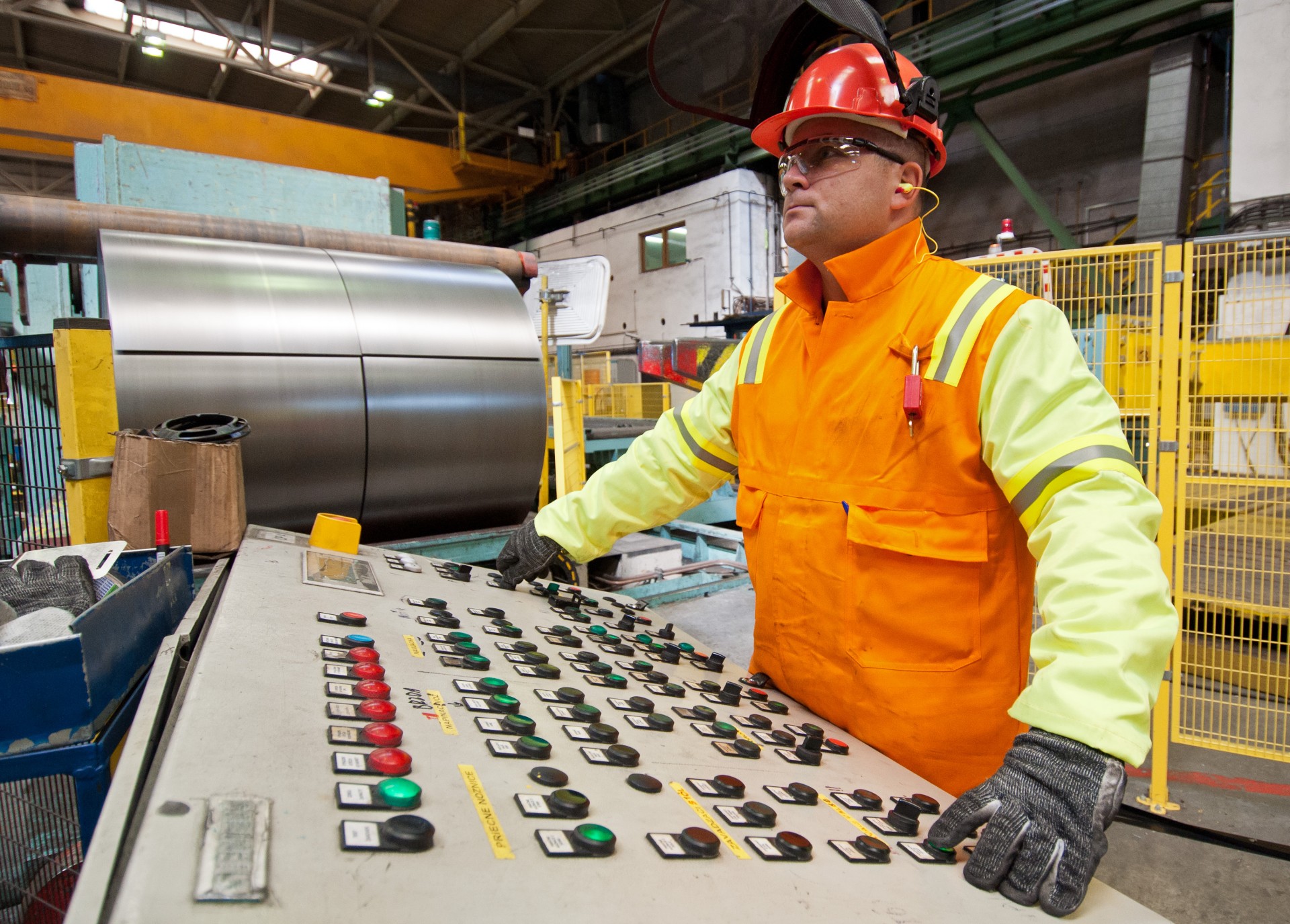 "ČEZ and U. S. Steel Košice are companies fully committed to protecting the climate and doing business responsibly and sustainably. ČEZ provides climate-neutral and energy-saving solutions to companies in the Czech Republic, Slovakia, Germany and other Central European countries. However, the decarbonization of the steel industry is a new challenge and a very important task for us and for the whole of Europe. We are happy to have acquired such a strong and equally determined partner as U. S. Steel Košice. A concrete solution for the Košice steelworks will be proposed by ESCO Slovensko, our joint daughter, which we founded with another strong player - the Slovak Gas Industry," says Pavel Cyrani, deputy chairman of the CEZ board of directors.
"On the Slovak energy market, we are a leader in the field of efficient, economical solutions that respect the environment. We have completed successful orders for hospitals, housing authorities, as well as corporate clients. However, the partnership with U. S. Steel Košice and the joint projects with which we will fulfill the memorandum concluded today take our activities to a new level," adds Naďa Hartmann, CEO of ESCO Slovakia.
ESCO Slovakia will conduct a comprehensive analysis of the current state of energy in U. S. Steel Košice and its subsidiary Ferroenergy and, based on the conclusions of this analysis, will propose solutions that will bring energy savings and reduce emissions and energy costs.
ČEZ and ESCO Slovensko will, in particular, carry out an analysis of:
Cooperation on innovative and energy-saving solutions in the potential implementation of some decarbonization projects
Possibilities of supplying the energy-intensive operation of steel mills with purely emission-free electricity from nuclear and renewable sources
The construction of new renewable resources directly on the site of the steel mills
Introduction of additional measures to reduce greenhouse gas emissions by increasing energy efficiency
Use of subsidy titles for all above solutions

The partnership of U. S. Steel Košice, ČEZ and ESCO Slovakia has already produced the first concrete results. ESCO Slovakia in Košice has, for example, analyzed the possibility of decentralizing the production of compressed air, modernizing the heat supply, and is applying for the reconstruction of the central exchange station.
U.S. Steel Košice is a subsidiary of the global steel giant UNITED STATES STEEL CORPORATION, and an integrated metallurgical enterprise with more than 50 years of tradition and an annual production capacity of 4.5 million tons of steel. Products with high added value are used in the automotive, packaging, electrotechnical, consumer and construction industries. Their high quality is guaranteed by the quality management system according to ISO 9001. In addition to the Czech market, it supplies its products to more than 40 countries around the world. Together with its subsidiaries, it employs more than 9, 000 people. More on www.usske.sk
Ferroenergy as a subsidiary of U. S. Steel Košice, produces and supplies electrical and thermal energy as well as other energy media.
CEZ Group is among the most important energy companies in Central Europe. It has more than 7 million customers and roughly 30, 000 employees. ČEZ is a leader in emission-free energy. ČEZ has committed to convert its electricity production to low-emission by 2030 and to build a portfolio of at least 6, 000 MW of new renewable sources by then. As part of Vision 2030 CLEAN ENERGY TOMORROW CEZ wants to be a leader in sustainable energy not only in the Czech Republic, but throughout Central Europe. In the modern energy sector and the ESCO sector, ČEZ subsidiaries have implemented thousands of orders in the Czech Republic, Slovakia, Germany, Poland, Italy, France and Romania. In the Czech Republic and Slovakia, ČEZ ESCO supplies its customers from the public and corporate sectors with the most modern solutions that enable them to meet their energy and climate goals.
ESCO Slovakia is a leader in the field of effective, economical and environmentally suitable solutions for companies, municipalities and the state. It is a subsidiary of ČEZ ESCO and Slovak Gas Industry. It includes the companies AZ KLIMA SK, E-DOME, ESCO Distribučné sústavy, ESCO Servis, KLF-Distribúcia and Spravbytkomfort. ESCO Slovakia focuses on services related to modern energy, decarbonization and reducing the climate footprint, such as energy consulting, construction and operation of renewable resources, operation and modernization of the heating industry or comprehensive energy savings projects in the form of EPC.