Completion of the Temelín Nuclear Power Plant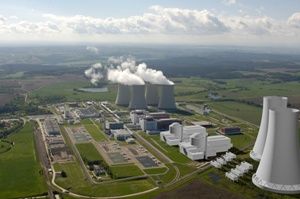 Nuclear power is experiencing a renaissance throughout the world. The completion of Temelín NPP will guarantee reliable coverage for the increasing demand for electric power in the Czech Republic beyond 2020. It will create sufficient reserve capacity and safeguard the stability of the power system with a minimal discharge of greenhouse gases. Temelín NPP was originally designed to have four nuclear units. Completion of the remaining two will optimise the use of the existing infrastructure. It is thought that the completion of Temelín NPP will provide a significant impulse to the development of industry, science and education in South Bohemia, as well as throughout the whole of the Czech Republic. Further information on the prepared completion follows on this page.
Stroll through the Nuclear power plant Temelín!