Technology
In terms of the technical solution, only PWR are considered, which are currently the best available technology in terms of environmental impacts under normal operation as well as in extraordinary operating situations, with many safety advantages.
Other reasons for choosing PWR are mainly:
the worldwide spread of PWR – they comprise almost 60 % of all nuclear power stations in operation worldwide,
projects proven by 50 years of operation and perfected in relation to the current safety standards,
continuing implementation of these projects in Europe and elsewhere in the world,
the operations experience of CEZ with this type of power plant – the Dukovany and Temelín NPP are generation II, type PWR,
the performance of the corresponding optimum use of existing sites and the future needs of the Czech Republic, including advanced power control.
Supplier selection will be based on combination of a number of factors - legal, environmental, safety, technical, economic and financial. All suppliers will be required, however, together with the legal requirements to prove the fulfilment of the, so-called, envelope parameters for impact on the environment that are assessed in the EIA process.
List of potential suppliers: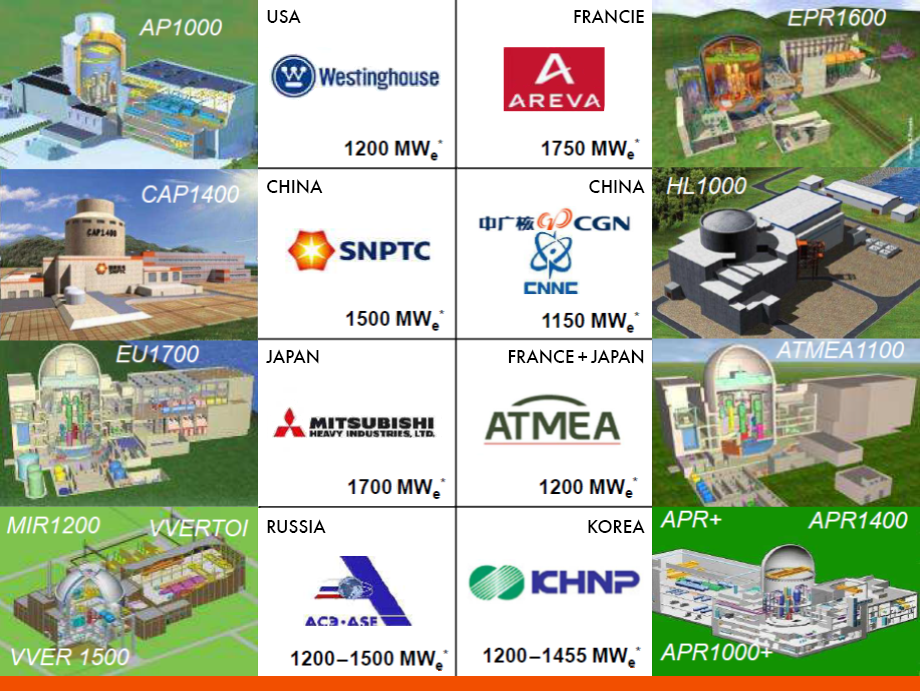 * the gross electric power output is given
Details are available, for instance, here (some information is in the English language):
Construction of new nuclear power sources solves the generally accepted demand for this type of source, which is expressed in the relevant strategic documents of the Czech Republic. Other energy sources are dealt with in the appropriate context in the approved strategic documents and by other investors.