Our commitments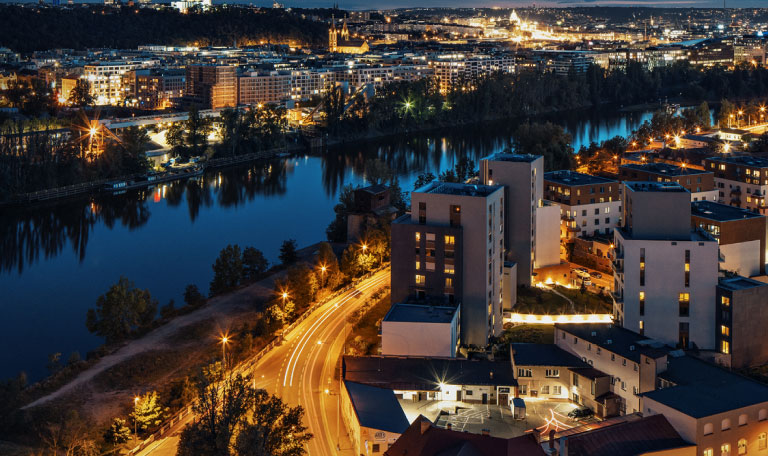 Clean Energy of Tomorrow is the answer of CEZ Group to societal request for sustainability. We were searching deep and found real possibilities of how to reach carbon neutrality which is one of the EU top priorities and which is also important for citizens of our country and for ourselves. If there is only a slight chance to generate electrical energy in clean and no-emission manner thanks to modern technologies, it will be necessary to find ways to reach such goal. The CEZ Group found that way. It updated its long-term strategy and defined actual goals up to 2030 in the areas of environment, social needs, and administration and company management. It declared the setting of those goals publicly in May 2021 and it is prepared to reach them.
Policies
We are aware of our role in society and the responsibility this role inevitably entails. Our management emphasizes ethical principles in all employee and supply chain conduct. Through sound business ethics and relations, we strive to pave the way for trust with both shareholders and stakeholders.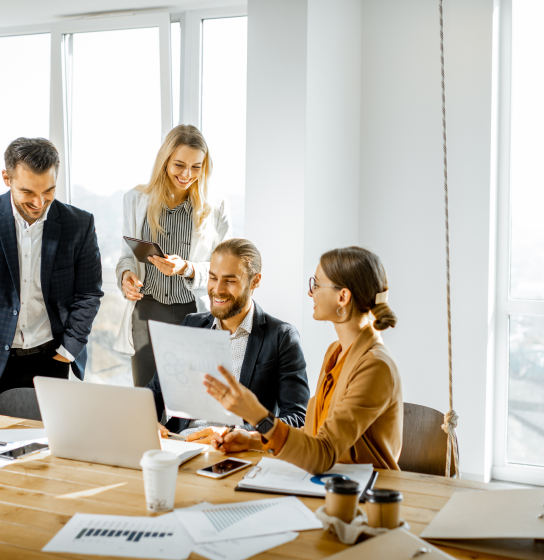 Code of conduct
CEZ Group management promotes ethical values in all business activities and conduct. Management clearly states its objective in two main documents: the Code of Conduct Policy (Code of Conduct) and the Compliance Management System Policy.
The Code of Conduct sets forth ethical rules for employees and members of CEZ Group's statutory bodies. Details of practical measures (e.g., training, prevention of conflicts of interest, whistleblowing, investigations) are part of the subsequent internal guidelines.
The Board of Directors of ČEZ, a. s., accepts full responsibility for compliance with the adopted ethical standards. This responsibility includes, among other things, the creation of appropriate conditions, adequate resources, effective governance structures, and control mechanisms.
The Code of Conduct exists in two publicly available versions: the basic version - the Decalogue and the unabridged version - the Alphabet. Both documents undergo regular reviews to reflect legislative demands and best practice.
The Code of Conduct is binding on all employees. New employees must review the Code upon hiring. Since 2022, subsequent training takes place annually (previously once every two years), with a target of at least 95% of staff participating.
The commitment of the Company's management to promoting ethical principles in business activities, the conduct of its employees and business partners is enshrined in two major CEZ Group documents. These are the Code of Conduct, which sets out the ethical rules of conduct for employees and members of CEZ Group's statutory bodies, and the Compliance Management System Policy, which sets out CEZ Group's compliance responsibilities, conditions, and tools. In both of these documents, the Board of Directors of ČEZ, a.s., accepts without reservation its responsibility in terms of applicable legislation and international standards for compliance with the adopted standards of ethical conduct and undertakes to create and develop the corresponding conditions, additional human and financial resources, effective management structures, and controls.
Compliance management system
Approved in 2019, the Compliance Management System (CMS) Policy covers the topics of corporate ethics, corruption prevention, criminal risks, competition rules, etc. Given its broad scope, CMS Policy has sought to create a unified and effective tool for managing risks of non-compliance and rules of behavior. The current CMS built on the CMS Policy meets the following international compliance standards:
ISO 37001:2016 – Anti-Corruption Management System,
ISO 19600:2014 – Compliance Management System.
To assist in the practical management of CMS objectives, the Board of Directors established an advisory body, the Corporate Compliance Committee. Having a delegated authority over corporate compliance, the Committee evaluates current and potential compliance risks, assesses their impacts and management. In addition, the Committee regularly reports to the Board of Directors on its activities, main events, performance, and the results of CMS which the Board approves.
Our CMS undergoes a regular independent external evaluation. The latest Deloitte's findings concluded that the CMS was at the level of ISO standard 37301:2021 – Compliance management systems – Requirements with guidance for use. Moreover, the audit company reaffirmed that CMS included vital compliance elements – prevention, detection, and response.
Sustainability Management System
CEZ Group's strategy fully reflects the principles of ESG (Environmental, Social, Governance) and sustainability, i.e., emphasis on assessing and managing the environmental impact of business, on internal and external stakeholders and society-wide interests, and on responsible and ethical corporate governance. CEZ Group prepares the CEZ Group Sustainability Report every year based on GRI and other international standards.
ESG and a sustainable approach are an integral part of CEZ Group's management and corporate strategy. It is not one-off compliance with new requirements but a continuous adaptation of CEZ Group's strategy to all trends in the energy sector and approach to business as such.
In accordance with the CEZ Group's interest, management systems are being introduced to support corporate management. These management systems are certified by accredited certification bodies or verified by independent bodies designated for this purpose, in accordance with the expectations of stakeholders. Certification of individual companies within the CEZ Group promotes transparency and communication to the general public and other stakeholders. We have been successful in obtaining the following ISO accreditations:

ISO 37001 – Anti-bribery management systems
In 2021, the departments of Procurement and Compliance met the requirements for the certification of the anti-corruption management system according to ISO 37001:2016. CEZ is the first company listed on the Prague Stock Exchange and the first energy company in Central Europe to boast compliance with this international standard.

ISO 9001 – Quality management systems
We want to ensure, that customers get consistent, good-quality products and services. For this purpose we operate a quality management system which complies with the requirements of ISO 9001.

ISO 14001 – Environmental management systems
CEZ Group considers environmental protection as an integral part of its management system. Within the EMS, we identify environmental risks, create conditions for their prevention and elimination, and report on the environmental performance. These processes are reviewed regularly in internal and external audits.

ISO 50001 – Energy management systems
Since 2015, the Energy Management System (EnMS) has been a key tool for energy savings in CEZ Group. It follows the ISO 50001 standard and is set up at most of our sites. Alternatively, regular audits are carried out.

ISO 45001 – Occupational health and safety management systems
In CEZ Group, occupational health and safety (OHS) has a major role in the overall company management. The OHS management system is covered by the Safety and Environmental Protection Policy. Selected CEZ Group companies are holders of the Safe Enterprise certificate or hold ISO 45001 certificates.

ISO 27001 – Information security management systems
Information and cyber security is an essential part of the management system in any large organisation. CEZ follows the Information Security Management System according to ISO 27001.
Other SDGs
SDG 6 - Clean Water and Sanitation
SDG 9 – Industry, Innovation and Infrastructure
SDG 11 – Sustainable Cities and Communities
SDG 12 – Responsible Consumption and Production
SDG 14 - Life Below Water
SDG 15 - Life on Land
SDG 17 – Partnerships for the Goals
SDG 1 – No Poverty
SDG 2 – Zero Hunger
SDG 3 – Good Health and Well-Being
SDG 4 – Quality Education