Social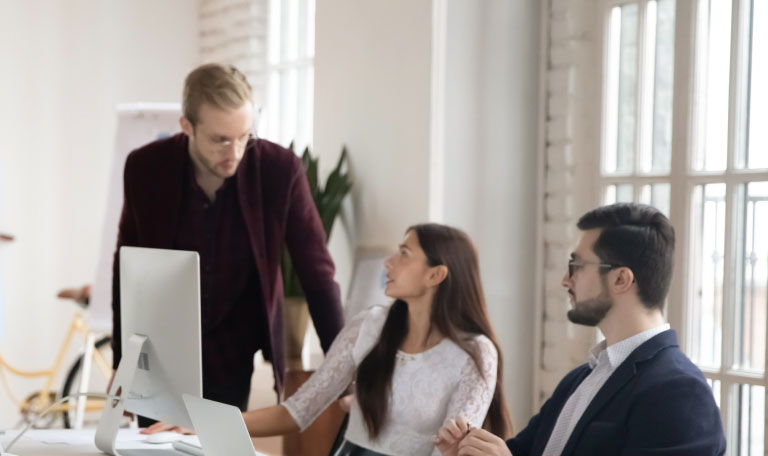 Vision 2030
CEZ Group recognizes its social, environmental, and financial responsibilities linked to its operations and business activities in the European market. Our goal is to be a decent responsible corporate citizen and a good neighbor who is actively and consistently involved in the support and development of community life. CEZ Group supports projects in various areas including (but not limited to) education, culture, sports, environmental protection, improvement of local infrastructure, and healthcare.
Our social targets
Community

We will continue to be a good corporate citizen cultivating good relationships with communities

Customer Orientation

We will maintain the highest NPS among the major electricity suppliers

We will bring all key customer processes online by 2025
 

Human capital development

We will maintain our position as the most attractive employer for future talents and existing employees

We will provide reassignment, retraining and reskilling or compensation for all employees affected by coal phase-out
0/0
TOP Large Responsible Company 2022
CEZ Group was awarded the title of TOP Large Responsible Company 2022.
0/0
LNG Terminal
CEZ Group secured the capacity of 3 billion m3 of natural gas through LNG terminal in Eemshaven in Netherlands (third of national annual demand). That provided increased safety, security, and reliability of supply for Czechia.
0/0
Information Centers
CEZ Group operates 9 information centers for interactive excursions and activities, welcoming over 200,000 visitors in 2022.
0/0
Virtual Excursions into Nuclear Power Plants
CEZ Group offers successful ReakTour, virtual excursions into nuclear power plants. More than 85,000 students visited our facilities virtually.
0/0
Prestigious Award
CEZ was given the Health Promoting Enterprise Award from the National Institute of Public Health.
0/0
Record Sum
CEZ Group and CEZ Foundation are generous corporate donors. Our financial donations reached CZK 368.2 million.
0/0
Employees Helping – Ukraine
CEZ Foundation together with employees financially helped Ukraine with CZK 14.6 million. CEZ Group provided equipment for the renewal of energy infrastructure.
0/0
The Most Trustworthy Energy Supplier
ČEZ Prodej was awarded the title of the most trustworthy energy supplier for the sixth time in a row.
0/0
Zero Fatalities
97.6% of workforce is covered by Occupational Health and Safety Management Systems; in 2022, we met our annual target of zero fatalities.
0/0
Collective Agreements
Collective agreements in CEZ Group cover 78% of our workforce.
0/0
Record Customer Demand
During 2022, ČEZ Distribuce connected 21,487 of photovoltaic power plants and received from customers record-high 70,212 requests for connection of micro-generators (the number of requests quadrupled compared to 2021).
Best Energy Solutions and the Best Customer Experience on the Market
CEZ Group´s directions include the commitments to provide the best energy solutions and highest quality customer experience and to modernize and digitize distribution and retail in Czechia. By 2025, all key customer processes will be available online. We offer energy solutions to various individuals and institutions: residential customers, industrial companies, small and medium-sized businesses, municipalities, public and private organizations, hospitals, schools, sports arenas, and companies managing buildings and premises of all types. Our energy solutions reduce energy consumption and improve our customer's quality of life by using advanced technology for electricity and heat generation, lighting comfort, and mobility.

Modernizing and digitizing distribution
Modernizing and digitizing distribution and sales in Czechia, developing comprehensive services with respect to customer's needs.

Respect of czech energy and climate plan
Developing energy services sources in Czechia while fulfilling the Czech energy and climate plan.

Achieve a significant market position abroad
Developing energy services abroad to achieve a significant market position in Germany, Northern Italy, and Poland.
CEZ Foundation
CEZ Foundation was established in 2002 as one of the first corporate foundations in Czechia and celebrated its 20th anniversary in 2022. The foundation has been active all over the country and has made 15,320 contributions totaling CZK 3.3 billion over the course of its operations.
The purpose of the CEZ Foundation is to achieve public benefit goals—the foundation's contributions are aimed primarily at helping the needy, health care, support for research and development, education, sports activities, the environment, culture, animal protection and health, support for local development programs, fire protection, community activities, and civil society development projects.
In 2022, the foundation supported 1,556 public benefit projects with CZK 221.32 million in programs that responded to the current needs of society. The projects included regular grant programs, special aid to people affected by the war in Ukraine, and other activities.

Public grants
Every year, the CEZ Foundation announces several public grant procedures that reflect the company's current needs.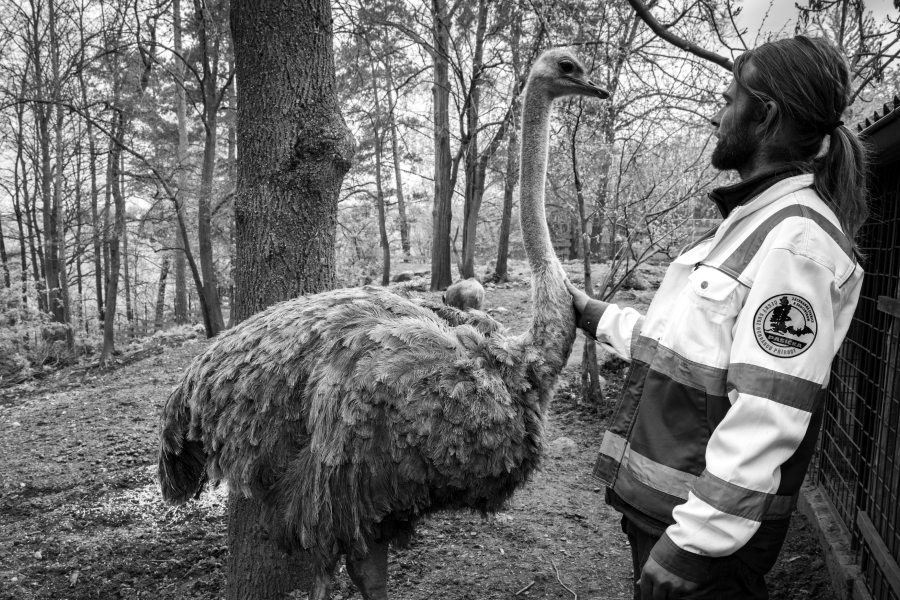 0/0
Support for regions
The Support for Regions grant program is aimed at supporting projects of public benefit. The submitted projects may relate to support for children and young people, health, social care, people with disabilities, science, education, culture, sport, or the environment. Applicants can be legal persons based in Czechia.
In 2022, we supported 831 applications worth CZK 152.7 million.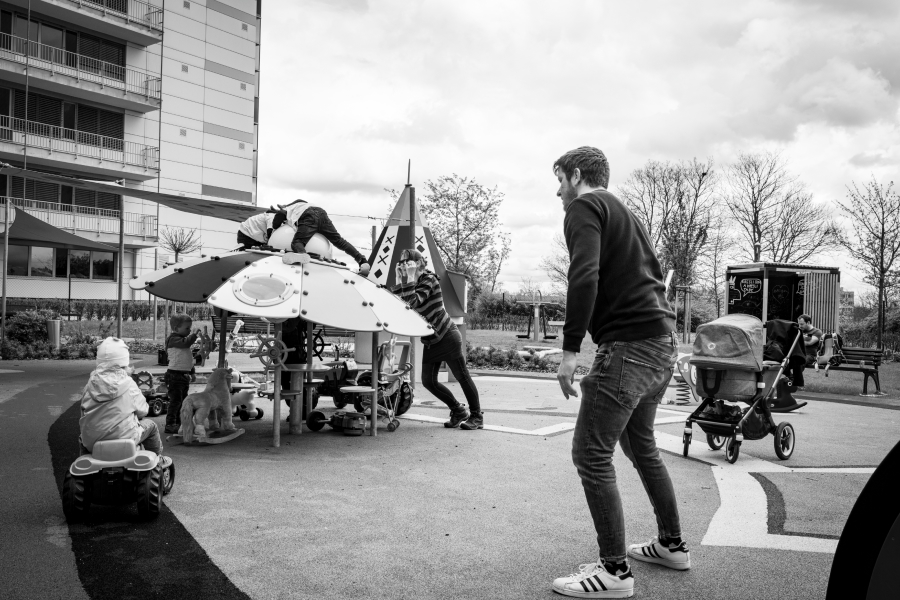 0/0
Orange playground
The Orange Playground grant application is aimed at supporting the construction and complete reconstruction of children's, sports, multi-purpose, and other playgrounds. The playgrounds are subject to public accessibility, with the exception of playgrounds at kindergartens and health and social facilities. The aim of the project is to motivate active leisure and maintain a healthy lifestyle at all ages.
In 2022, we supported the creation of 28 playgrounds for CZK 11.9 million.
Since 2003, that's 673 playgrounds for CZK 413.7 million.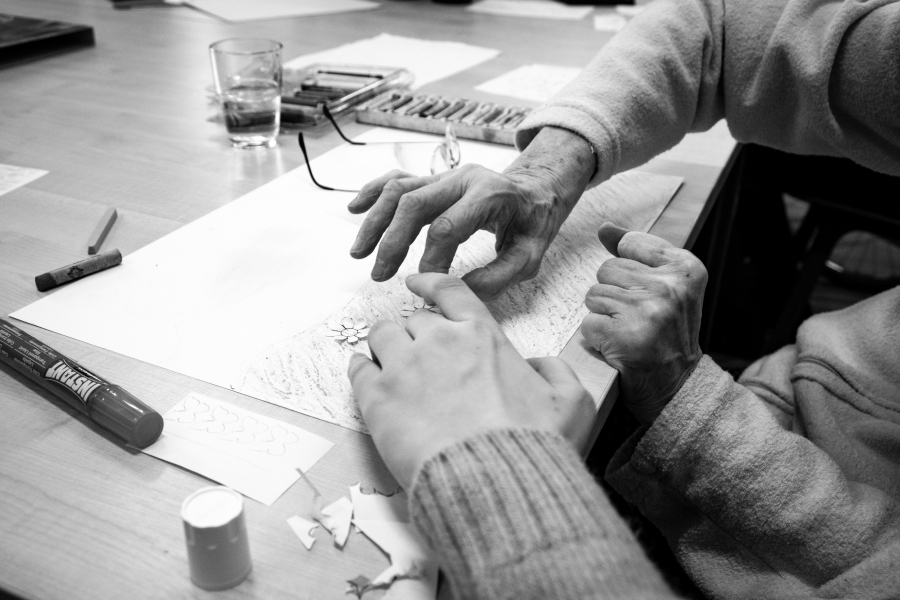 0/0
Nonprofits
The Nonprofits grant program is focused on developing and professionalizing nonprofit organizations that provide direct social care services. Organizations can apply for a foundation grant to improve the quality of care for staff, improve the quality of services and their expansion, and consolidate and raise the visibility of the organization's position in relation to clients, the public, and donors.
In 2022, we supported 116 projects with CZK 9.9 million.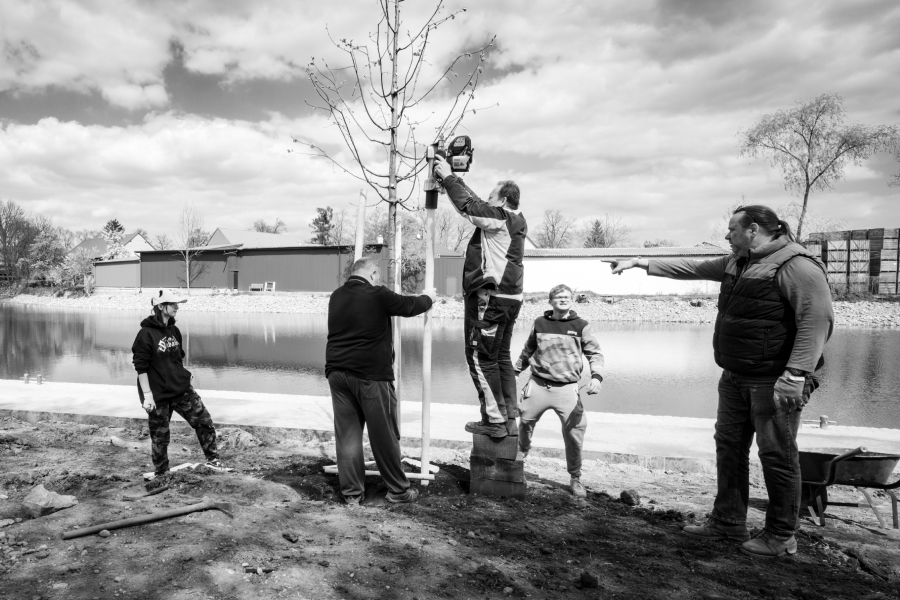 0/0
Trees
The Trees grant program is aimed at planting green areas in towns and villages and their vicinity. New alleys, noise and dust walls, windbreaks, and group plantings are created. Native tree species are planted, with old varieties, especially fruit trees, being a common choice. Professional gardeners, but also local citizens, volunteer firefighters, children from local kindergartens, and primary schools get involved in the planting. Families often "adopt" the trees and continue to take care of them.
In 2022, we supported 68 projects with CZK 6.9 million.
Since 2011, 665 projects and 112,934 trees have been planted.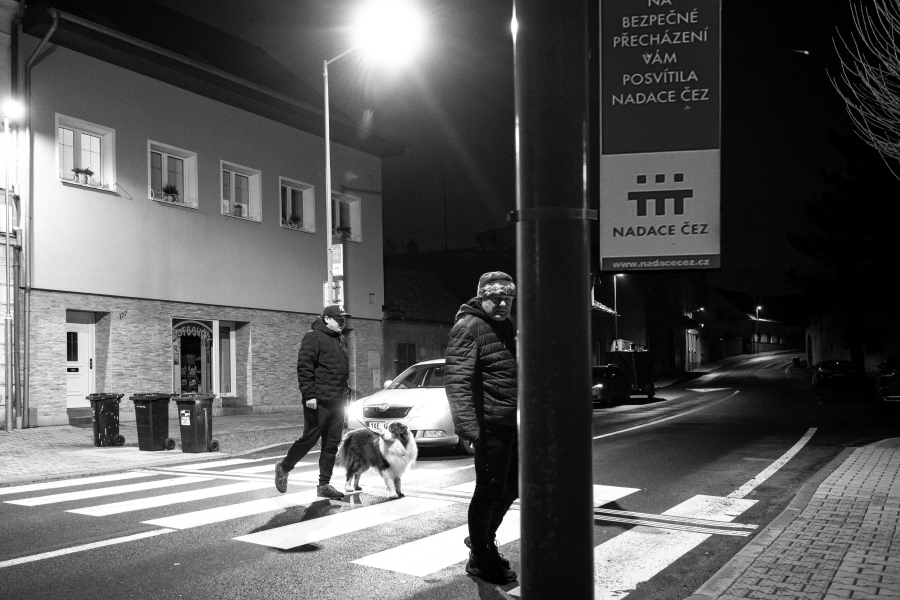 0/0
Orange crossing
The aim of the Orange Crossing grant program is to improve public safety by installing lighting at pedestrian crossings. The foundation contribution is intended for the installation of lighting for as yet unlit dangerous pedestrian crossings in the inner and outer suburbs.
We contributed CZK 2 million to the lighting of 17 pedestrian crossings in 2022.
Since 2013, 215 crossings have been illuminated at a cost of CZK 30.2 million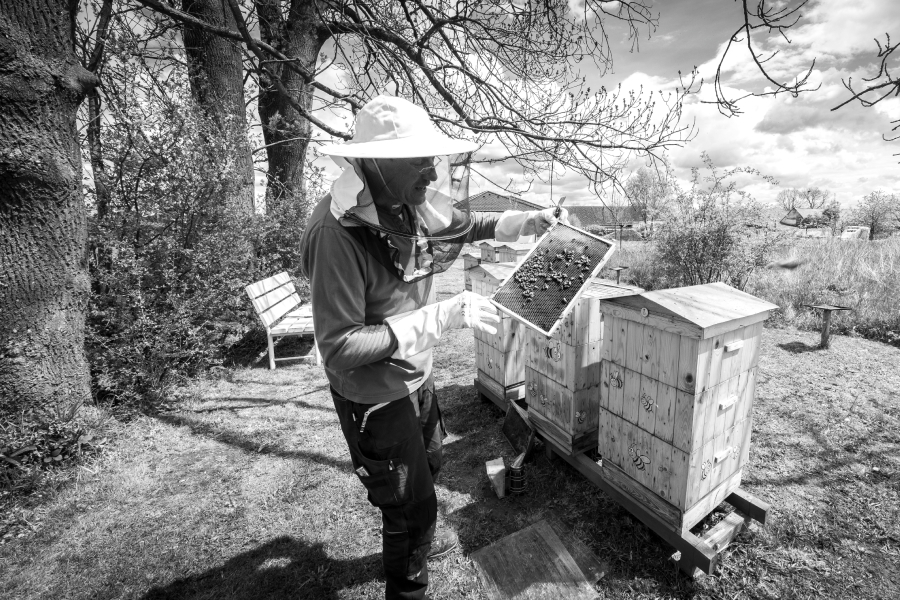 0/0
Employee grants
The Employee Grants are aimed at supporting nonprofit organizations in Czechia in which CEZ Group employees actively participate in their free time. The most frequent applicants are sports clubs, volunteer firefighters, hobby groups, organizations caring for people with disabilities, and animal and environmental protection organizations.
In 2022, we supported 102 projects with CZK 3.01 million.
Since the inception of the grant programme in 2013, 1,032 projects worth CZK 30.3 million have received financial support.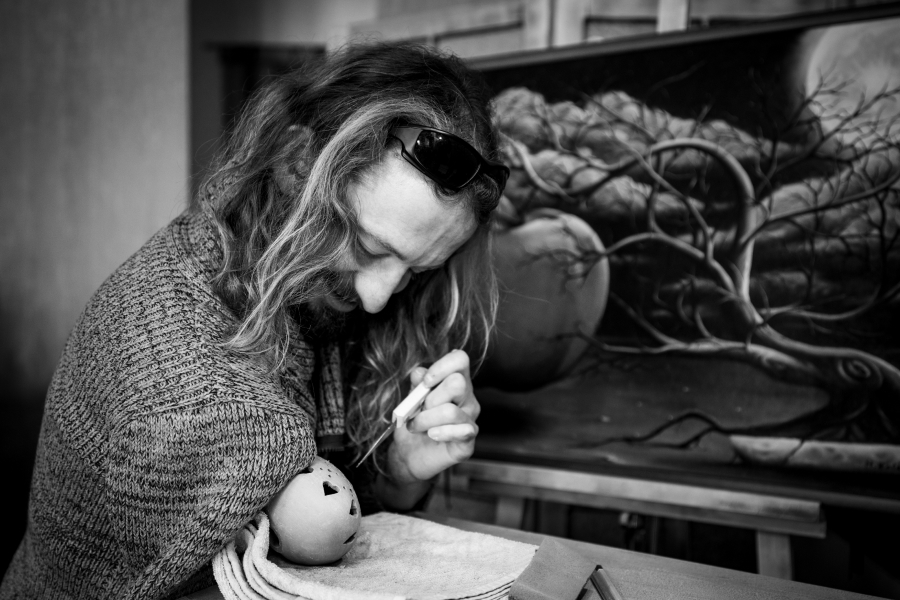 0/0
Granting wishes, thinking of others
The Granting Wishes charity project is aimed at supporting individuals who find themselves in a difficult life situation, particularly due to a serious illness or injury of themselves or a family member. CEZ Group employees recommend a specific person and then contribute any amount of money to the selected person in the days before Christmas. The CEZ Foundation will double the collected amount.
1,558 CEZ Group employees participated in the campaign and raised CZK 3.4 million.
The Foundation doubled the amount to CZK 6.8 million.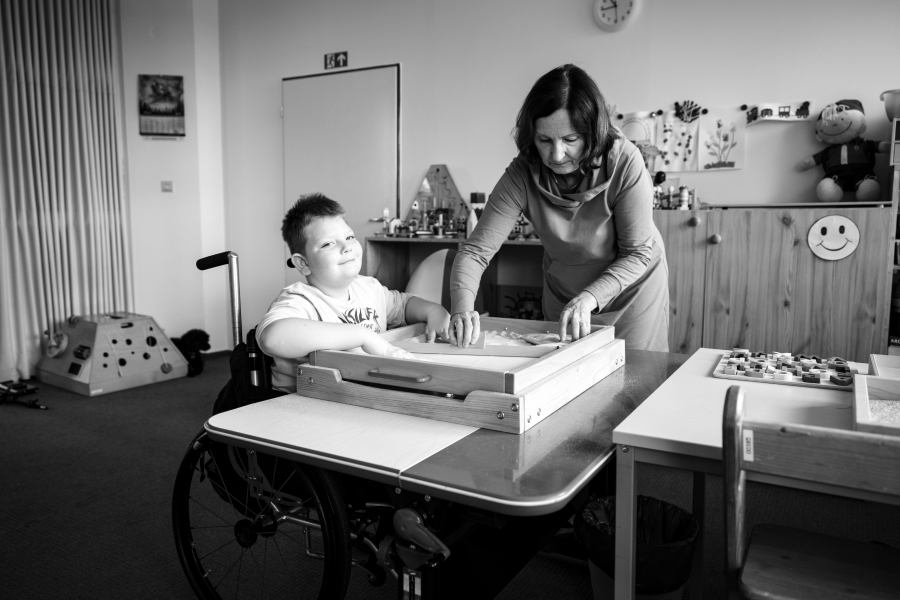 0/0
EPP - move to help
Move to Help mobile app is a tool that allows the user to determine by their own active movement which projects and in what amount the CEZ Foundation should financially support. The app records the user's movement and generates points in addition to the usual speed, time, pace, and distance data. The user can donate these points at any time to any of the currently offered projects of nonprofit organizations, schools, or municipalities.
In 2022, 359 projects were supported with CZK 26.6 million.
0/0
Orange Classroom
The Orange Classroom project aims to help schools improve the quality of teaching physics and technical subjects. Elementary, secondary, or higher vocational schools whose students participate in CEZ Group's educational activities can receive a financial contribution to modernize their technical classrooms.
In 2022, we supported 2 projects with CZK 400 thousands.
Since 2010, we supported 118 projects with CZK 22.4 milllion.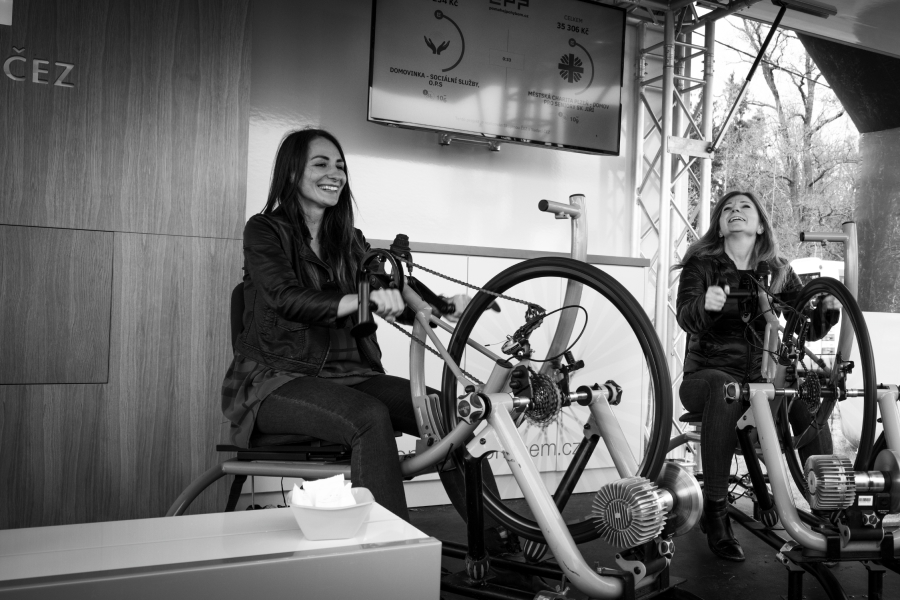 0/0
Orange Bike
Summer festivals, cultural events, sporting events—these are the traditional stops of the Orange Bike. The ČEZ Foundation allows interested members of the public to contribute to a good cause through their own physical efforts—specifically by riding on specially adapted trainer bikes. It only takes a little. Almost anyone—child, adult, or senior—can do 60 seconds on the trainer. The energy produced is converted into money going to selected nonprofit organizations.
In 2022, we supported 58 projects with CZK 3.3 million.
0/0
Helping Hand for Employees
In 2022, grant procedure Helping Hand for Employees was announced for the first time. It supports employees who have found themselves in a difficult life situation as a result of a work-related accident arising from their employment in CEZ Group.
In 2022, we supported 1 application worth CZK 183 thousands.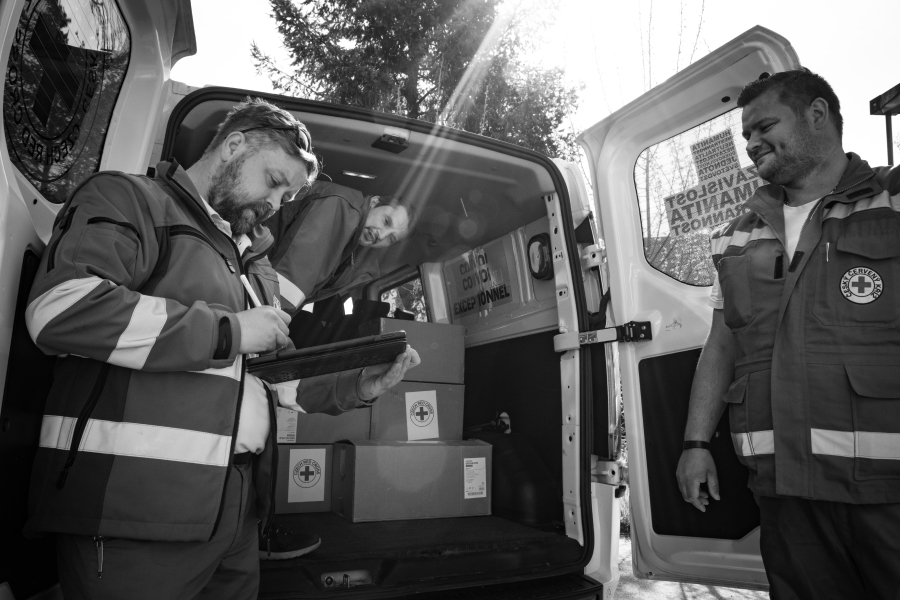 0/0
Employees Helping – Ukraine
Employees Helping - Ukraine was an extraordinary employee fundraiser launched to help areas affected by the war in Ukraine. CEZ Foundation doubled the sum raised by employees and distributed it among respected non-profit organizations that either work directly in Ukraine or are involved in helping refugees.
We supported 9 projects with CZK 14.57 million.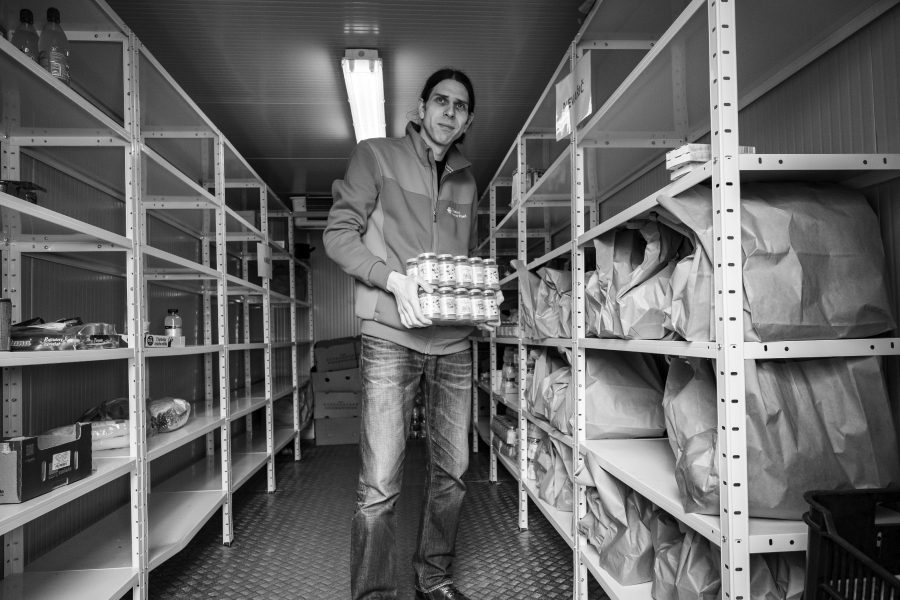 0/0
Crisis Aid
Crisis Aid offered rapid financial support to those who helped people fleeing the war in Ukraine (e.g., operating costs related to refugee accommodation, food, and material assistance) and to communities affected by a natural disasters.
In 2022, we supported 215 projects with CZK 9.4 million.
Commitment to Social
We respect the sustainability agenda adopted by the Czech government in the strategic Framework Czech Republic 2030 and we apply two key principles of the United Nations 2030 Agenda: quality of life and sustainability.
The Czech strategic framework is based on seventeen global sustainable development goals (SDGs) adapted by the United nations member States in 2015. We link the selected global topics to CEZ Group's sustainable development strategy. In 2015, countries adopted the 2030 Agenda for Sustainable Development and its 17 Sustainable Development Goals.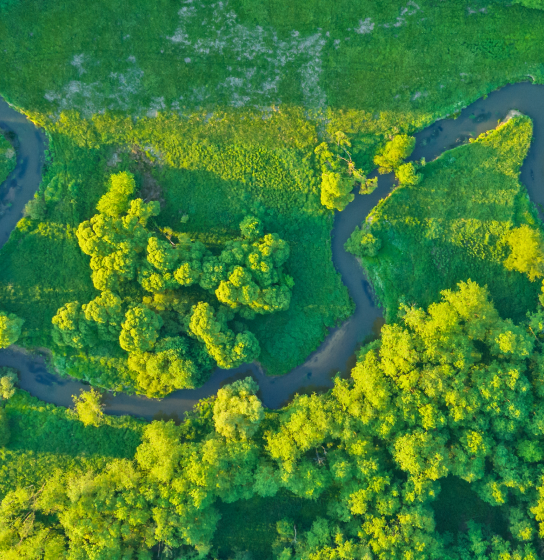 The Sustainable Development Goals are a call for action by all countries – poor, rich and middle-income – to promote prosperity while protecting the planet. They recognize that ending poverty must go hand-in-hand with strategies that build economic growth and address a range of social needs including education, health, social protection, and job opportunities, while tackling climate change and environmental protection.
Main SDGs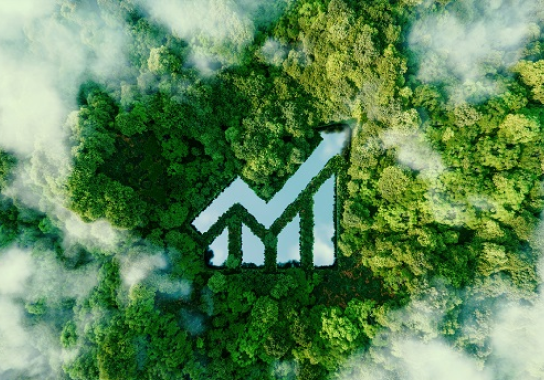 Decent Work and Economic Growth
Sustained economic growth positively affects the whole world. The goal is the promotion of sustained, inclusive and sustainable economic growth, full and productive employment and decent work for all. We must protect labour rights and promote safe and secure working environments for all workers. In our VISION 2030—Clean Energy of Tomorrow, we have set a long-term goal to maintain the position of a first-choice employer. We want to maintain the reputation of an attractive company that is also a top employer. We provide competitive remuneration while respecting gender neutrality and the principle of equal pay for equal or equivalent work. Depending on the performance of the company, team, and individuals, we adjust salaries accordingly each year.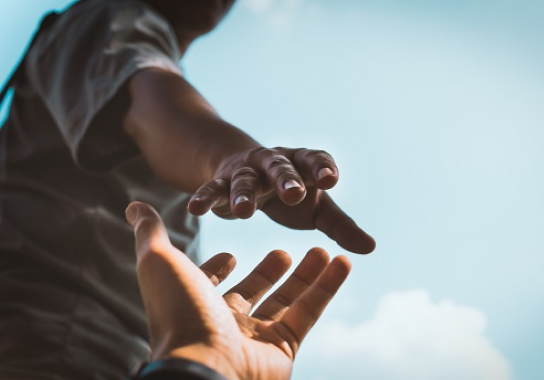 CEZ Group has always been a responsible corporate citizen. We believe that providing equal opportunities and promoting diversity and inclusion is a natural way of doing business innovatively and sustainably. We strongly advocate diversity, equal opportunities, and a respectful working environment. Our strategy to bridge inequalities is outlined in the Code of Conduct. At the same time, we strive to cultivate good community relationships as the basis for long-term sustainable development. In December 2021, the Board of Directors adopted a Diversity and Inclusion Policy, binding for all CEZ Group companies. The policy protects vulnerable groups of employees and provides them with opportunities. It includes measures to improve employment conditions for employees over 50, employees with disabilities, parents of young children, LGBT+, and informal caregivers.
Other SDGs
No Poverty

Decarbonization and coal exit will affect our employees and the regions where we do business – the E impacts the S. At the same time, we do not forget vulnerable customers, such as people with disabilities. In our business, we must minimize negative impacts on the most vulnerable groups, and that requires a strong G. To mitigate these impacts, collective agreements with trade unions guarantee just transition to our employees, and our policies declare our commitments and responsibilities publicly to all stakeholders.

Zero Hunger

In CEZ Group, we contribute to meeting the SDG 2 criteria primarily by two means: through the CEZ Foundation and by providing opportunities and fair working conditions. The CEZ Foundation actively supports projects focused on nutrition and the fight against hunger. We collaborate with non-profits and social enterprises that care for people in need.

Good Health and Well-Being

In CEZ Group, the Board of Directors is responsible for the Environmental Protection and Safety Policy and the Energy Policy. The policies prioritize Environmental Management System (EMS) according to ISO 14001 and the Energy Management System according to ISO 50001. As a responsible corporate citizen, we offer our employees a wide range of benefits and incentives, including healthcare (e.g., sick days, above-standard health examinations, health days).

Quality Education

We work closely with schools and universities and organize various events, programs, and internships for pupils, students, and teachers. We hold the Summer University for students at technical universities so that they can learn more about working in a nuclear power plant. Selected students receive a scholarship and start their career at CEZ Group. Women are especially encouraged to join the summer course. We are also proud of our World of Energy education program, which has a 30-year history of supporting technical education.
Policies
We are aware of our role in society and the responsibility this role inevitably entails. Our management emphasizes ethical principles in all employee and supply chain conduct. Through sound business ethics and relations, we strive to pave the way for trust with both shareholders and stakeholders.