Social
Vision 2030
CEZ Group recognizes its social, environmental, and financial responsibilities linked to its operations and business activities in the European market. Our goal is to be a decent responsible corporate citizen and a good neighbor who is actively and consistently involved in the support and development of community life. CEZ Group supports projects in various areas including (but not limited to) education, culture, sports, environmental protection, improvement of local infrastructure, and healthcare.
Our social targets
Community
We will continue to be a good corporate citizen cultivating good relationships with communities
Customer Orientation
We will maintain the highest NPS among the major electricity suppliers
We will bring all key customer processes online by 2025
 
Human capital development
We will maintain our position as the most attractive employer for future talents and existing employees
We will provide reassignment, retraining and reskilling or compensation for all employees affected by coal phase-out
CEZ Group promotes transparent and open communication about its current activities and operations, the state of the distribution grid, and investments with an impact on local communities. Throughout the year, meetings are organized between CEZ Group representatives and members of local governments, NGOs, municipalities, and local communities to provide comprehensive information. CEZ Group management also regularly communicates with employees and informs them about the activities, developments, and direction of the company. Employees have access to information online, in newsletters, via online interviews with company management, in the company magazine, and through other channels. CEZ Group management also openly communicates with trade unions about their intentions, the Group's financial results, and other matters concerning the employees. Major CEZ Group companies have collective agreements, which regulate relations between employees and the employer.
Each employee can use two workdays per year to volunteer. During the 14 years since the launch of the volunteering program, almost 7,700 employees participated in around 1,050 events.
Various events and activities have a long-standing presence in CEZ Group's philanthropic endeavors. These include employee grants, breakfasts and sheltered workshop markets organized for employees, and recycling of clothes and mobile phones to support the employment of people with disabilities.
CEZ Group operates nine information centers offering a wide range of excursions and interactive activities. The most exciting part of these excursions is a close-up view of power plant technologies. The interest in the tours exceeded initial expectations: by February 2022, more than 73,000 pupils and secondary-school students took part in the virtual tours.
CEZ Group is committed to respecting and upholding human rights in all its operations and business activities. CEZ Group adheres to all relevant legal requirements and obligations and strictly prohibits any form of malpractice, human trafficking, slavery, and child labor within its operations and supply chain. CEZ Group's commitment to corporate responsibility and ethical conduct reflects the national legislation, EU regulations, international treaties, and regulatory rules currently in force and effect. In addition, recommendations and procedures from expert organizations and best practices are incorporated into the corporate culture and behavior. The same respect for human rights is required in the supply chain – CEZ Group suppliers are obliged to maintain the same level of integrity as CEZ Group requires of its own companies and employees, including in relation to third parties.
CEZ Group participates in the UN Global Compact initiative and follows and respects the Universal Declaration of Human Rights, the United Nations Convention on the Rights of the Child, and the core conventions of the International Labour Organisation (ILO). CEZ Group's first Communication of Progress for the UN Global Compact will be submitted in January 2023.
We create working conditions that uphold employee loyalty and high satisfaction and attract suitable candidates with the right skills. In practice, we promote equal opportunities, stimulate fair treatment and open communication, encourage diversity, and enable a better work-life balance. We apply the basic principles of CEZ Group's social policy both in Czechia and abroad. To demonstrate our commitment, we have embedded our approach into the collective agreements, policies (e.g., diversity and inclusion), and internal guidelines. For example, in CEZ Group we signed collective agreements valid until 2027, which is quite exceptional given our country and energy sector standard. In this way, we provide employees with long-term reassurance about their rights, remuneration, and benefits. As part of our efforts to remain an employer of choice, we also pay attention to the employment of people with disabilities and to parents returning from maternity/parental leave. In addition, we actively work with the needs of employees in different age groups. Ultimately, we want to create an environment where every employee can develop their full potential and grow professionally. We provide a competitive remuneration with respect to gender neutrality and the principle of equal pay for equal or equivalent work.
New hires receive initial mandatory training on their first day of employment and then, like existing employees, periodically after 12-36 months, depending on their workplace conditions. Subsequently, employees receive additional mandatory training depending on the qualification requirements for the specific position and activities the employee performs. Examples of such training include working at heights, working with electrical equipment, and welding. Starting in 2022, we want at least 95 % of employees to receive annual training in business conduct and ethics.
The scope of our training programs also includes training of suppliers/subsuppliers and contractors/subcontractors. Workers in our supply chain always receive training at our production sites in various safety aspects (e.g., health, environmental management system, nuclear, technical). Their training in information and cyber security is equally important. Mostly blue-collar workers and engineers take part in training, which runs either online (e-learning) or in person.
The implementation of our ESG strategy requires us to address the implications for employees affected by the coal exit. In our VISION 2030—Clean Energy of Tomorrow, we pledged to be a responsible employer. Therefore, we will provide reassignment, retraining, reskilling or compensation to all employees impacted by the coal exit.
Every year, we identify our safety strengths and weaknesses, review emergency plans, and rehearse and train emergency response teams, employees, and other parties concerned.
We ensure compliance with relevant legislation: designated departments carry out annual internal audits and risk analyses of the OHS system and regularly communicate safety performance indicators to stakeholders. Based on the audit findings, changes in legislation, and periodic risk assessments, we take preventive measures and update safety guidelines and procedures. We also improve working standards and train employees and suppliers.
We offer energy solutions to various individuals and institutions: residential customers, industrial companies, small and medium-sized businesses, municipalities, public and private organizations, hospitals, schools, sports arenas, and companies managing buildings and premises of all types. Our energy solutions reduce energy consumption and improve our customers' quality of life by using advanced technology for electricity and heat generation, lighting comfort, and mobility.
CEZ Group actively supports market cultivation and education in the fight against unfair practices of door-to-door sellers of electricity and gas. We support stricter legislation, and we help customers fight unfair practices. Our commercial and contractual conditions are transparent and unambiguous. Our employees receive regular training to offer the most appropriate and customized solutions to our customers while maintaining the highest level of service.
In our business, we do not forget vulnerable customers, such as people with disabilities and the elderly. This tariff comes with a better price and enables priority check-in at customer care centers and on the hotline.
In 2021, CEZ Group was named the most trusted energy supplier for the fifth consecutive year. CEZ Group topped the Most Trusted Brand ranking in the energy supplier category. CEZ Group confirmed its position as a company with a long-term focus on customer experience, its improvement, and fostering trust.
CEZ Group established the Office of the Ombudsman in October 2009 as one of the first energy companies in Europe and the first one in Czechia.
Best Energy Solutions and the Best Customer Experience on the Market
CEZ Group´s directions include the commitments to provide the best energy solutions and highest quality customer experience and to modernize and digitize distribution and retail in Czechia. By 2025, all key customer processes will be available online. We offer energy solutions to various individuals and institutions: residential customers, industrial companies, small and medium-sized businesses, municipalities, public and private organizations, hospitals, schools, sports arenas, and companies managing buildings and premises of all types. Our energy solutions reduce energy consumption and improve our customer's quality of life by using advanced technology for electricity and heat generation, lighting comfort, and mobility.

Modernizing and digitizing distribution
Modernizing and digitizing distribution and sales in Czechia, developing comprehensive services with respect to customer's needs.

Respect of czech energy and climate plan
Developing energy services sources in Czechia while fulfilling the Czech energy and climate plan.

Achieve a significant market position abroad
Developing energy services abroad to achieve a significant market position in Germany, Northern Italy, and Poland.
CEZ Foundation - Procedures and Activities
CEZ Group's most important partner in the area of donations is its corporate foundation, which has long been one of the most important corporate foundations in Czechia. CEZ Foundation has been active all over the country and has made 13,764 contributions totaling nearly CZK 3.1 billion over the course of its operations.
Cez Foundation in numbers
13 764

projects across the country

CZK 3.1 billion

contributed over the course of its operations
The purpose of the CEZ Foundation is to achieve public benefit goals—the foundation's contributions are aimed primarily at helping the needy, health care, support for research and development, education, sports activities, the environment, culture, animal protection and health, support for local development programs, fire protection, community activities, and civil society development projects.
Commitment to Social
We respect the sustainability agenda adopted by the Czech government in the strategic Framework Czech Republic 2030 and we apply two key principles of the United Nations 2030 Agenda: quality of life and sustainability.The Czech strategic framework is based on seventeen global sustainable development goals (SDGs) adapted by the United nations member States in 2015. We link the selected global topics to CEZ Group's sustainable development strategy.In 2015, countries adopted the 2030 Agenda for Sustainable Development and its 17 Sustainable Development Goals.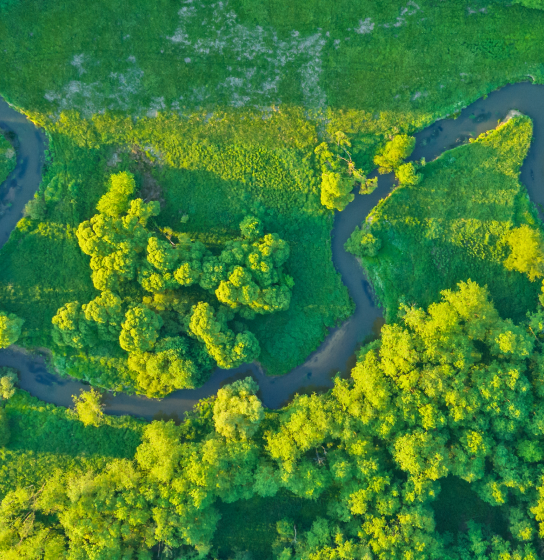 The Sustainable Development Goals are a call for action by all countries – poor, rich and middle-income – to promote prosperity while protecting the planet. They recognize that ending poverty must go hand-in-hand with strategies that build economic growth and address a range of social needs including education, health, social protection, and job opportunities, while tackling climate change and environmental protection.
Main SDGs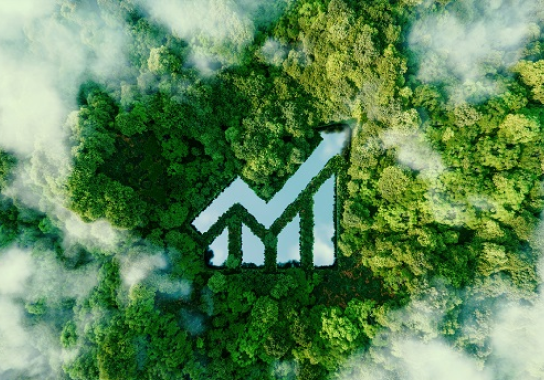 Decent work and economic growth
Sustained economic growth positively affects the whole world. The goal is the promotion of sustained, inclusive and sustainable economic growth, full and productive employment and decent work for all. We must protect labour rights and promote safe and secure working environments for all workers. We must take immediate and effective measures to eradicate forced labour and end modern slavery and child labour.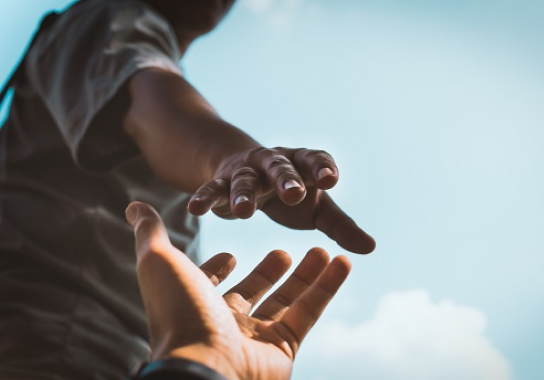 Reduced inequalities
Reducing inequalities within and among countries requires global solutions. We must empower and promote the social, economic and political inclusion of all and ensure equal opportunity. This includes improving regulation and monitoring of global financial markets and institutions and adopting protection policies to progressively achieve greater equality.
Other SDGs
No poverty
Zero hunger
Good health and well-being
Quality education
Policies
We are aware of our role in society and the responsibility this role inevitably entails. Our management emphasizes ethical principles in all employee and supply chain conduct. Through sound business ethics and relations, we strive to pave the way for trust with both shareholders and stakeholders.