Stakeholder dialog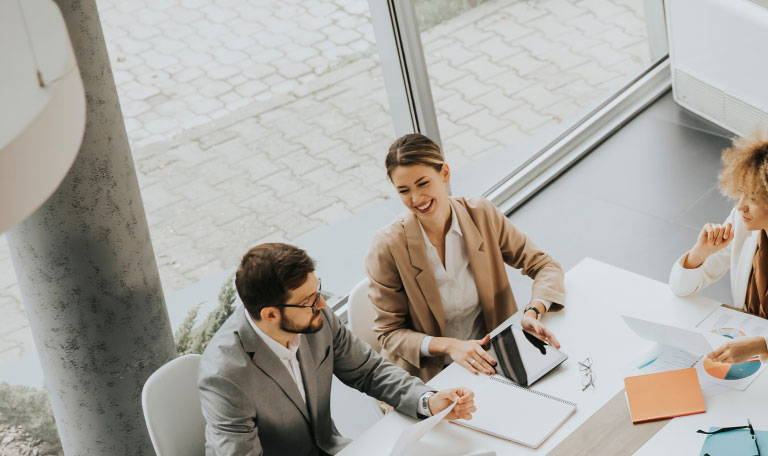 The relationships of CEZ Group with its stakeholders are governed by the Community Relations Policy. The policy covers all business activities to ensure a proper stakeholder engagement. CEZ Group wants to maintain long-term, stable, and strong stakeholder relationships built on trust, recognition of commitments and legitimate interests, and open communication.
The Community Relations Policy also outlines seven principles of stakeholder engagement:
Accountability

We act responsibly and build relationships based on ethics, integrity, sustainable development, and respect for human rights and communities affected by CEZ Group's business activities.

Transparency

We act transparently in our relationships and financial and non-financial communications, sharing truthful, relevant, complete, transparent, and useful information.

Active perception

We train our employees to listen actively, promote two-way and effective communication, and engage in direct, smooth, constructive, diverse, inclusive, and cross-cultural dialogue.

Participation and engagement

We encourage stakeholder participation and engagement in all CEZ Group business activities, supporting voluntary consultation processes or similar avenues of information exchange, particularly in the planning, construction, operation, and decommissioning of CEZ Group power projects.

Consensus

We strive to reach consensus with stakeholders, especially local communities and populations, considering their views and expectations.

Cooperation

We encourage cooperation with stakeholders to contribute to the CEZ Group's goals and values and to the achievement of the Sustainable Development Goals.

Continuous improvement

We continuously strive for improvement and regularly review our stakeholder engagement mechanisms to ensure that we respond to stakeholders' needs most effectively.
We communicate with our stakeholders regularly. The objective of the open dialog is to establish their perception of the sustainability strategy and their opinion on the future direction of CEZ Group in relation to sustainability. The respective results shall be used in updating plans and strategies.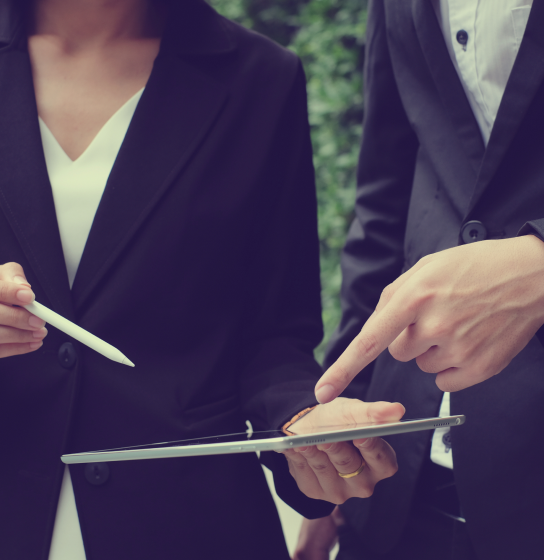 International Standard AA1000
In 2019, a survey of material topics for CEZ Group's stakeholders was conducted according to the international standard AA1000 SES (Stakeholder Engagement Standard), which is designed for companies so that an objective dialog and specific results can be assured.
Stakeholders
Relevance matrix of topics for stakeholders and how it will develop over 3–5 years. For the stakeholder dialog purposes, stakeholders have been divided into two main groups.
Top and middle management of CEZ Group and subsidiaries
Supervisory board
Certification bodies
Customers
Educational institutions and research facilities
Employees
Insurance companies and banks
Local governments, local communities, and the public
Media
Nonprofit organizations
Professional unions and associations
Public and regulatory authorities
Shareholders and investors
Suppliers and contractors
Trade unions
As a result of the survey, a materiality matrix was constructed, which showed the crucial topics and areas of interest of CEZ Group's stakeholders. These are primarily focused on the environmental and social areas, indicating the current and future relevance of environmental protection, emissions (decarbonization), and safe operation and facilities. In the social area, two topics are significant: CEZ Group as a responsible employer and CEZ Group's collaboration with local communities.
Materiality matrix
Environmental
2

Energy efficiency

4

Sustainable water use

5

Land restoration

7

Circular economy

14

Clean technologies and energy transformation

15

Smart cities

16

Research and development
Social
9

Responsible employer

12

Cooperation with local communities
Governance
8

Supply chain

10

Diversity and equal opportunity

11

Ethics and transparency

13

Responsible business