Environmental

Vision 2030
Reducing the environmental impact of the energy sector and contributing to global climate goals are long-term strategic goals of CEZ Group. CEZ Group has spent tens of billions of crowns on desulphurization, denitrification, CO2 emission reduction and other environmental measures, and is consistently implementing steps in advance to meet all emission and environmental requirements set by legislation and regulatory authorities. The main environmental priorities include decarbonization, renewable energy development, and increasing energy efficiency.
Our environmental targets
Decarbonization
We will reduce CO2 emissions in line with the Paris Agreement "well below 2 degrees" by 2030
 
We will reduce the emission intensity from 0.38 tCO2e/MWh in 2019 to 0.26 tCO2e/MWh in 2025 and to 0.16 tCO2e/MWh in 2030
We will reduce the share of coal-fired electricity generation from 39% in 2019 to 25% by 2025 and to 12.5% by 2030
Emissions
We will reduce NOx from 23 kt in 2019 to 13 kt in 2025 and 7 kt in 2030
We will reduce SO2 from 21 kt in 2019 to 6.5 kt in 2025 and 3 kt in 2030
Renewables
We will build 1.5 GW of RES by 2025 and 6 GW of RES by 2030
 
The 2015 Paris Agreement on Climate Change represents a commitment to limit global warming to well below 2°C above pre-industrial levels and to pursue efforts to limit the increase to 1.5°C. We fully support the commitment of the United Nations' Paris Agreement on climate change.
CEZ Group reports its emissions using the methodology of Greenhouse Gas Protocol: Corporate Accounting and Reporting Standard and 2006 IPCC Guidelines for National Greenhouse Gas Inventories. CEZ Group's inventory for reporting is given by financial control: this includes all companies in which ČEZ, a. s., has a financial interest of more than 50% or controls the company. In the methodology, emissions are defined in three scopes, Scope 1, 2, and 3. We report Scope 1 and 2 emissions fully, whereas in Scope 3, we report only categories relevant to CEZ Group.
For the first time, we obtained external limited assurance on our GHG emissions in Scope 1 and 2 for 2021.
Our climate targets are aligned with the Science Based Targets initiative (SBTi). SBTi validated our near-term targets in May 2022. We regularly monitor our progress towards the targets and create new initiatives in response to new legislation, stakeholders, and markets to be a leader in the transition to clean energy.
We closely monitor emissions to air from our sources according to current regulations for emission and immission monitoring and the EMS system.
We closely monitor pollutants and take precautions to prevent their emission from open-cut coal mines. We implement active and passive measures to contain particulate matter and dust emissions. Active measures include sprinkling or misting equipment, speed limits in mines, soil stabilizers, and technology process innovations. Examples of passive measures are terrain protection mounds, forest belts, and isolation walls surrounding the sites. Mining and coal dumps are at risk of spontaneous ignition; our top priority is to prevent fires and conflagrations by taking appropriate steps such as using heavy machinery. We provide regular cleaning of roads for communities living in the vicinity of mines.
Waste management is based on the Environmental Management System (EMS), which establishes a hierarchy of waste management methods from prevention, preparation for reuse, recycling, and energy recovery to disposal. Waste management is provided by professionally qualified personnel.
The waste management hierarchy is followed in all our activities. In 2021, 66% of waste was reused or recycled, and 34% was disposed of (of which 18% of waste was sent to a landfill). Most of our waste consists of construction and demolition waste originating from the demolition of obsolete structures, and sludges from wastewater treatment, waste metals, and municipal waste. ČEZ Recycling, a subsidiary of ČEZ, a. s., applies the principles of circular economy when taking back discarded photovoltaic panels. This will include batteries in the future.
CEZ Group uses safe and proven technologies that are environmentally friendly and focuses on the management of the environmental impacts of the Group's activities, products, and services. CEZ Group complies with the requirements for safety, environmental protection, and sustainability at all stages of the life cycle of its technologies. CEZ Group requires suppliers and contractors to take the same approach to safety and environmental protection. We established these requirements in the CEZ Group supplier obligations outlined in the Commitment to Ethical Conduct, section 7: Environmental protection and sustainable development.
Water use and wastewater discharge are governed by rules and conditions outlined in integrated permits issued by relevant authorities. All CEZ Group generation facilities comply with water protection provisions and conditions outlined in operation permits.
Assessment of relevant environmental impacts is an integral part of the operational processes of CEZ Group companies. To this end, we have assessed potential impacts on biodiversity within our value chain, and we are taking measures toward preventing and mitigating adverse effects.
CEZ Group's biodiversity strategy includes protection and restoration of biodiversity, reduction of lignite mining, and reduction of pollutant and GHG emissions. The strategy also provides for the restoration of areas affected by mining, where the biodiversity of natural habitats is promoted in the reclamation process. All investment interventions and changes in the operation of facilities that could impact biodiversity are subject to environmental impact assessments.
CEZ Group will focus on increasing the capacity of existing emission-free renewable sources in operation and on building new renewable energy sources – mainly photovoltaic power plants. CEZ Group plans to increase new renewable energy sources by 1.5 GW of installed capacity by 2025 and by 6 GW by 2030. New installations will be built on sites of existing conventional power plants, brownfields, former mine dumps, built-up areas, and low-quality land. The car park in the Dukovany Nuclear Power Plant is an excellent example of repurposing our own premises for the installation of a solar power plant. There are 322 parking spaces roofed with 2,600 double-sided photovoltaic panels generating approximately 850 MWh annually.
We install an increasing number of electric car charging stations to enable low-emission modes of transportation. In 2021, CEZ Group built 110 charging stations for electric vehicles in Czechia. This is the highest number so far in one year; the year before, the company put 82 stations into operation. As of the end of 2021, CEZ Group operated 385 charging stations with a total capacity of more than 25 MW. In Czechia, CEZ Group has approximately 50% share in the total supply of electric charging stations.
In Czechia, CEZ Group has approximately a two-thirds share in the utilized hydraulic energy potential. CEZ Group is active in the wind energy sector in Czechia and abroad. In 2021, CEZ Group operated wind farms in Czechia and abroad with a total installed capacity of around 142 MW.
CEZ Group currently operates photovoltaic power plants in Czechia with a total capacity of 126 MW, covering the demand of about 40,000 Czech households annually. At the same time, CEZ Group is preparing a series of large-scale emission-free projects of new solar sources with a capacity of thousands of MW which will gradually replace the phased-out coal-fired power plants.
Nuclear power plants are a part of a carbon-neutral and stable portfolio. CEZ Group takes measures to increase their efficiency to ensure stable and reliable operation, such as the renewal of equipment and modernization of Dukovany Nuclear Power Plant. Between 2020 and 2021, separators at Temelín were replaced, increasing the output to 2×1086 MW and saving thousands of tons of CO2 emissions every year. Thanks to excellent maintenance and efficient management, the two nuclear power plants, Dukovany and Temelín, reached the highest daily production in history in mid-November 2021, producing a combined 100.8 GWh. In total, they produced 30.73 TWh of emission-free electricity in 2021, which is an increase of 2.3 % year-on-year.
CEZ Group plans to invest an estimated CZK 30 to 40 billion in transforming heating sites into low-emission ones in the coming years.
As leaders in energy-saving projects and eco-friendly solutions in Czechia, ČEZ ESCO and its subsidiaries primarily serve corporates and the public sector.
The company helps customers reduce CO2 emissions and provides them with energy savings to meet the EU 2030 target of 32.5 % savings compared to 2007. ČEZ ESCO also develops e-mobility infrastructure and increases the charging capacity for electric cars. Furthermore, the company is active in clean, decentralized energy.
Our research and development (R&D) programs cover many areas, including renewables and sustainable solutions. R&D projects focus on nuclear energy, emission reduction, renewables, materials, reliability and durability of components and systems, hydrogen technologies, energy storage, smart grids, IT solutions and digitalization, energy-saving technologies, and e-mobility.
Inven Capital is a venture capital fund investing in clean-tech and renewable energy start-ups. Inven Capital itself operates in an eco-friendly manner. In 2021, the company became the first holder of a carbon-neutral business certificate in CEZ Group.
Low Emissions and Achieving Carbon Neutrality
The strategic priority of VISION 2030 - Clean Energy of Tomorrow is to transform the generation portfolio to a low-emission one and achieve carbon neutrality by 2040. The share of coal in production is steadily decreasing; currently more than 60 % of the total generation of CEZ is made up of emission-free sources including nuclear.

Nuclear power plants
Nuclear power plants are a part of a carbon-neutral and stable portfolio. CEZ takes measures to increase their efficiency to ensure stable and reliable operation, such as the renewal of equipment and modernization of Dukovany nuclear power plant.

Renewable energy sources
The need to address climate change is the primary reason for a transition from an energy sector dominated by fossil fuels to one based on emission-free energy sources. A transformation of the energy sector offers opportunities for sustained economic development, energy security, improved health, job creation, and other societal benefits. Generating power from renewable sources is one part of our energy transition. CEZ Group will focus on increasing the capacity of existing emission-free renewable sources in operation and on building new renewable energy sources – mainly photovoltaic power plants.

Transition to a Cleaner Energy
Gas plays an important role in energy transition by allowing a gradual coal phase-out. A quarter of the total CO2 emissions in the Czech Republic is generated by heat production, which historically relied heavily on coal. The transformation of CEZ Group´s heating plants is one of the key areas through which we will achieve our environmental commitments and low-emission production that we have set out in our strategy VISION 2030 – Clean Energy of Tomorrow.
Commitment to Environmental
We respect the sustainability agenda adopted by the Czech government in the strategic Framework Czech Republic 2030 and we apply two key principles of the United Nations 2030 Agenda: quality of life and sustainability. The Czech strategic framework is based on seventeen global sustainable development goals (SDGs) adapted by the United nations member States in 2015. We link the selected global topics to CEZ Group's sustainable development strategy. In 2015, countries adopted the 2030 Agenda for Sustainable Development and its 17 Sustainable Development Goals. In 2016, the Paris Agreement on climate change entered into force, addressing the need to limit the rise of global temperatures.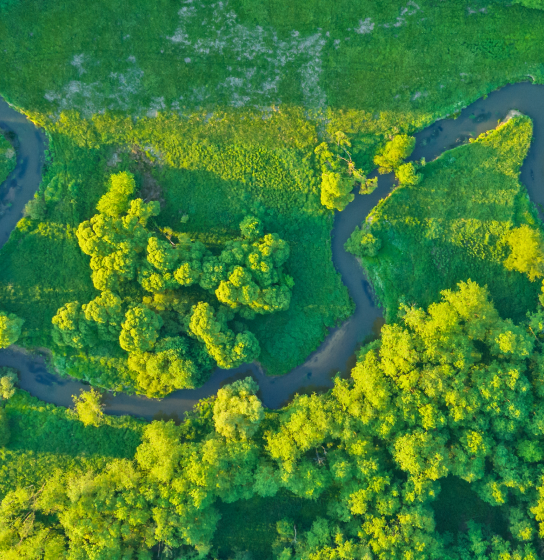 The Sustainable Development Goals are a call for action by all countries – poor, rich and middle-income – to promote prosperity while protecting the planet. They recognize that ending poverty must go hand-in-hand with strategies that build economic growth and address a range of social needs including education, health, social protection, and job opportunities, while tackling climate change and environmental protection.
Main SDGs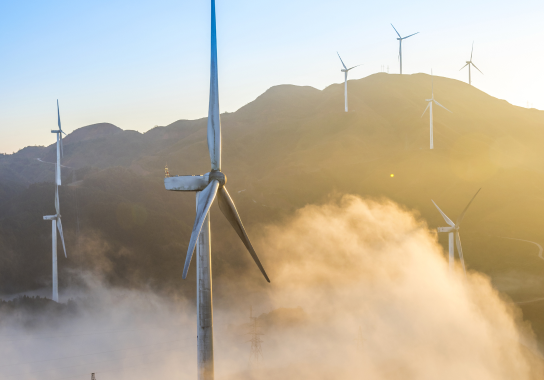 Affordable and clean energy
As the world population grows, so does the demand for affordable energy. The goal is to ensure access to affordable, reliable, sustainable and modern energy for all. Expanding infrastructure and modernising technology will ensure clean and efficient energy in all countries, boosting growth and helping the environment.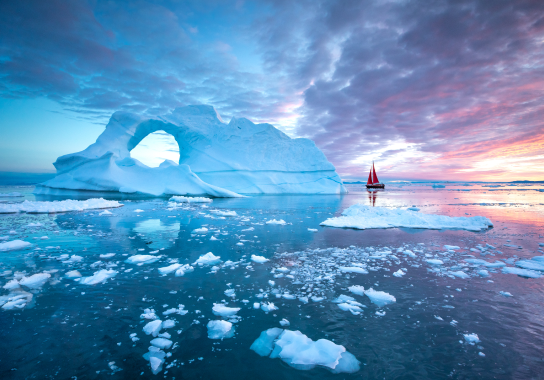 Climate action
There is no country that does not experience the impacts of climate change. Global warming is causing long-lasting changes to our climate system, which threaten to cause irreversible consequences if we do not act. The goal is to take urgent action to combat climate change and its impacts.
Other SDGs
Clean water
Industry, innovation and infrastructure
Sustainable cities and communities
Responsible consumption and production
Life below water
Life on land
Policies
We are aware of our role in society and the responsibility this role inevitably entails. Our management emphasizes ethical principles in all employee and supply chain conduct. Through sound business ethics and relations, we strive to pave the way for trust with both shareholders and stakeholders.
Taxonomy
CEZ Group published the first-time public disclosure according to Disclosure Delegated Act of Art. 8 Taxonomy Regulation as part of its Sustainability Report 2021. Current classification include objectives of Climate change mitigation and Climate change adaptation. EU taxonomy KPI report for 2021 covers eligibility of activities in CEZ Group in line with legal requirements. And alignment of activities with Taxonomy criteria will be published in year 2023. CEZ Group Board further decided to complement mandatory disclosure with additional voluntary disclosure on noneligible activities, as they provide increased level of transparency of business activities in the Group.