Environmental Protection and Safety Management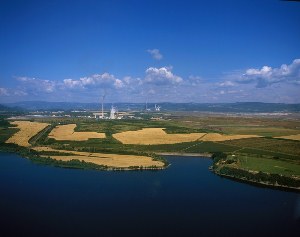 CEZ is a stable and economically successful company not only on the national electricity market, but also on the European Union markets. CEZ wants to maintain this position through: products delivered at a competitive price, satisfying the needs of shareholders and its own employees, fair relations with business partners, and meeting the needs and expectations of the wide public.
The CEZ Board of Directors fully recognizes and accepts responsibility in the sense of valid legislation and international obligations of the Czech Republic for ensuring safety and protection of:
production resources,

individuals and society,

the environment,

critical infrastructure.
To fulfill this responsibility, the Board of Directors undertakes to create and develop appropriate conditions and sufficient human and financial resources, effective management structures and control mechanisms.

We understand safety as an integral part of all activities related to the management system, technologies and people.
Safety and environmental policy
Protection of people´s life and health is above all other interests

Safety and environmental protection are an integral part of our management and control systems

We comply with legal regulations and public obligations and take into account recognized practices.

We are constantly developing the standards of safety and environmental protection.

We regularly evaluate security risks, prevent them, eliminate them, or reduce their impact to an acceptable level.

We ensure that our technologies always meet safety, environmental, economic and technical requirements.

When selecting and evaluating suppliers, we take into account their approach to safety and the environment.

We openly communicate safety issues and the impacts of our activities on society and the environment.

We provide a sufficient number of qualified and motivated employees and suppliers.

We manage key knowledge.