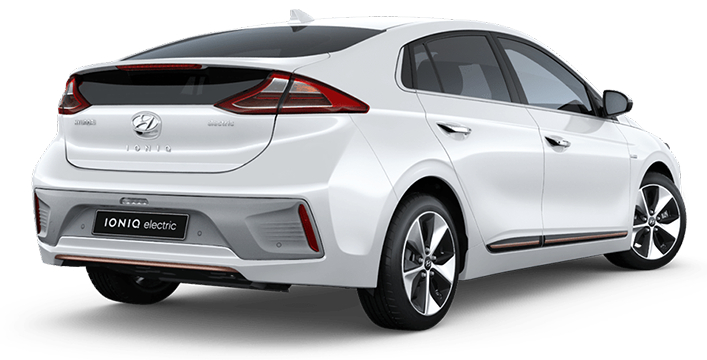 "As electricity experts, we are able to provide many additional benefits to electric vehicle owners. In addition to electric cars, we also offer home charging stations that are significantly faster than socket charging, the so called wallboxes. At the same time, we are able to check whether the customer's power grid is robust enough for charging when installing this wallbox. The customer can therefore be assured that no problems will arise upon plugging the electric vehicle in," says Tomáš Kadlec, CEO of ČEZ Prodej, s.r.o.
If a household is not designed to operate a wallbox, one of the options is to increase the capacity of a circuit breaker to avoid failures during the charging cycle.
ČEZ currently offers three brands and five types of electric vehicles: Hyundai, Nissan and Volkswagen having ranges between 200 and 378 kilometres. ČEZ Prodej will gradually expand its offer of cars. ČEZ Prodej also offers 14 types of wallboxes for home charging and six types of charging cables.
Electric cars handover to PBW Service´s customers, from left: Jan Foubík (ČEZ Prodej), Petra Parisová (PBW Service), Miroslav Holík (PBW Service), Stanislav Šulc (ČEZ Prodej).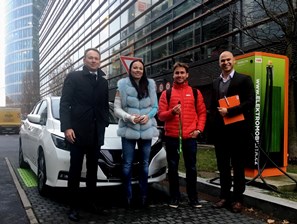 The electric car is recharged in 8-12 hours from a conventional 230V socket, which is especially suitable for charging overnight. When using a wallbox, the time can be halved for some types of chargers and cars. Another difference is safety where wallboxes are specially designed for everyday electric vehicle charging compared to conventional sockets. ČEZ Prodej's customers will also receive a chip that allows them to charge at any of over140 ČEZ public charging stations throughout the country within fixed energy tariff.
"ČEZ has the largest network of charging stations in the Czech Republic and builds a new one approximately every week. Combined with the ever-extending range of new models of electric vehicles, the electric car owner can now reach any place in the whole country," says Stanislav Šulc of ČEZ Prodej - Electromobility. "More than half of our stations are fast charging, and electric vehicle owners can charge 80 percent of their battery capacity in about 20-30 minutes."
The complexity of the ČEZ Prodej's package is topped up with Electricity for Charging, a special product for electric car owners with a distribution rate of "D27d-Electromobility" and a certificate proving that all electricity supplied to the household of the electric vehicle owner comes from renewable energy sources.
Besides ČEZ, a. s., (development of charging stations) and ČEZ Prodej, ČEZ ESCO also deals with electromobility, offering a wide range of related services and products for businesses, municipalities and regions. This includes, for example, design and installation of turnkey charging stations, electrification of car fleets, charging platforms, including IT solutions, rentals or sales of electric cars or wallboxes and charging cables. For local authorities, ČEZ offers the implementation and operation of charging stations for electric buses or design of electromobility concepts for individual towns and regions.
Roman Gazdík, ČEZ Spokesman