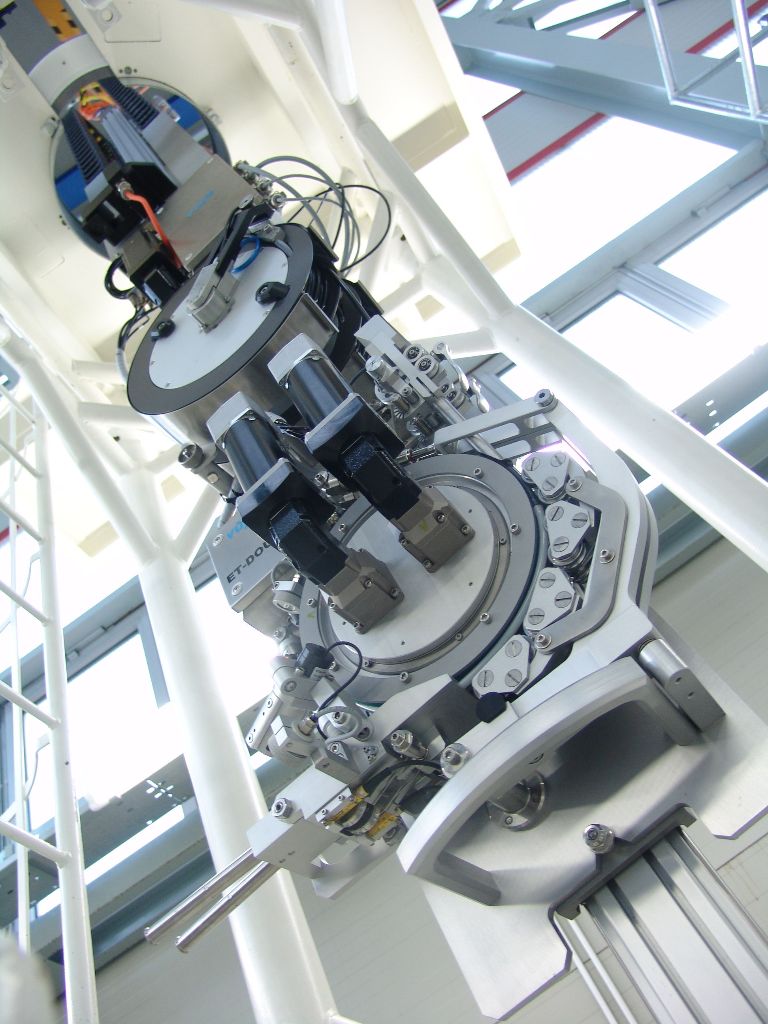 It would be easy to find a millimetre leak on one of the thousands of tubes of the heat exchange surface in the steam generator, but the affected location has to be specified very accurately. Although this technical defect is envisaged by the design, the unit cannot be operated at a higher power level without verifying a perfectly flawless condition. And this is the reason why the power engineers decided to use special diagnostics. On Monday, they received a special IRIS handling device that uses rotary probes from their colleagues at the Temelín NPP. These probes are more sensitive and accurate and can also identify radial indications. Before using the device, the technicians will still have to adjust some of its parts for the Dukovany steam generator including software modification. They then will make the necessary measurements. Based on their evaluation, they will determine the work procedure and start the preparation of the necessary equipment for the repair. 
"Our priority is safety and reliability of operation, especially with a view to ensuring long-term operation. Now we are focusing on the precise determination of the scope and method of repair. We have therefore brought a modern device to help us, as it provides a more sensitive display of the defect location. It is currently used by our colleagues in Temelín, and the Dukovany NPP will receive such a device from the manufacturer next year,"said Miloš Štěpanovský, Dukovany Power Plant Director.
The power engineers discovered a possible fault on the steam generator during the standard inspections performed before putting the unit into operation after the refuelling outage. During the follow-up inspections, the experts found a minor leak, which they are now repairing. According to the engineers, the inspections have fulfilled the purpose for which they are carried out during each outage. 
The unit will restart after all additional inspections and the repair have been completed, which is expected in late August or early September. This will be followed by standard tests and tests related to the unit start-up.
For the first time, the Dukovany Nuclear Power Plant started to supply electricity in 1985 and became the first nuclear power plant in the Czech Republic. With its clean and reliable production, it provides one fifth of the total electricity consumption of the Czech Republic in the long term. Since the beginning of its operation, it has generated almost 441 TWh of electricity, which would be sufficient to cover the entire Czech Republic's consumption for 7 years.